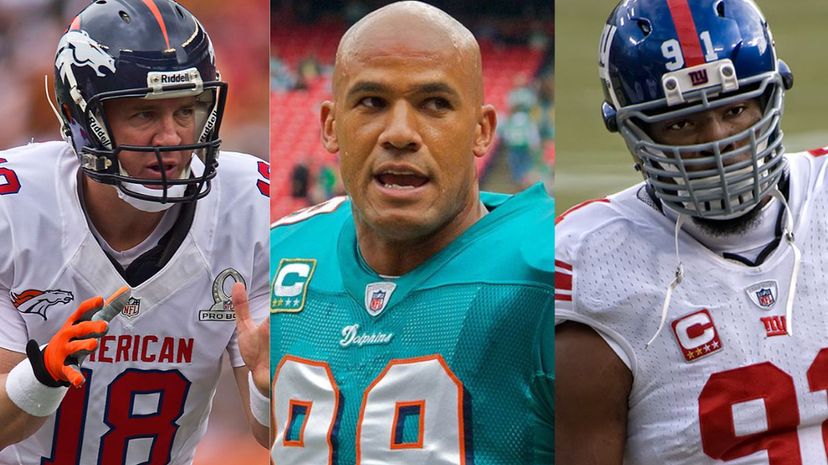 Image: Tech. Sgt. Michael Holzworth via WikiCommons , Ed Yourdon via WikiCommons , Mike Morbeck via WikiCommons
About This Quiz
Whether they're able to win championships or have to settle for setting franchise records, certain players that pass through the locker rooms are on a different level than everyone else. These players go beyond filling roster spots, and instead, they become leaders of the team — franchise players who will be remembered by fanbases long after they have hung up their cleats and retired. They are even brought back during special events to remind everyone of their contributions during their glory days.
How well do you know these players who defined the different decades for each NFL team? Be it from their championship runs to the years the team was in decline but that one player shined through, these stars always gave a city hope for both the present and the future. Some of them were drafted and raised within an organization, while others came in at the height of their careers to lend their talents for a few seasons while a team tried to get over the hump to win a title. 
In the end, all of these players left lasting legacies with their respective franchises. Now, see if their names provide enough information for you to identify each NFL team.
Tech. Sgt. Michael Holzworth via WikiCommons , Ed Yourdon via WikiCommons , Mike Morbeck via WikiCommons