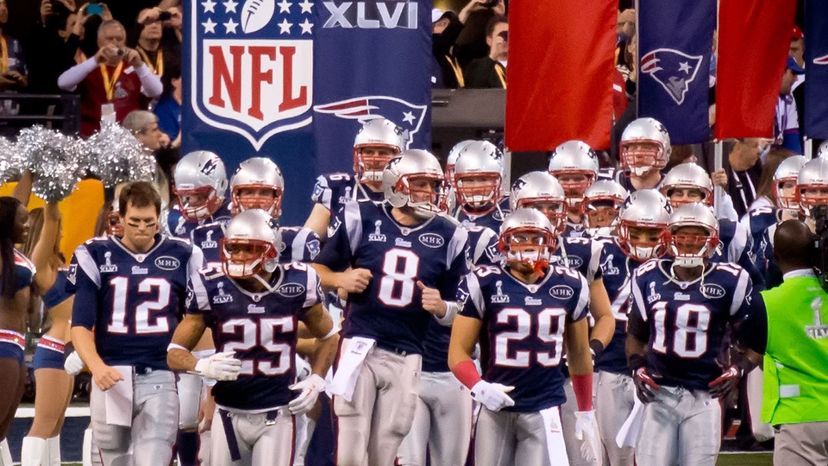 Image: WikiCommons
About This Quiz
If you talk to an NFL coach, they will tell you everything starts with the offensive line when it comes to putting up points. However, there's no glamour for the men who hold it down inside the trenches. Skill position players get the most attention. They are the elite play callers, the receivers and the powerful runners. 
There are probably many reasons that skill players get the most attention. For one, it's easy to record their stats: how many yards they rushed, how many catches they made and how many passes they completed. They also stand out from the linemen since they aren't all shoved into a single box to block play after play. Of course, neither of those reasons matter as much as the touchdowns that skill players score. Fans love to see points, and the skill players are the ones who get the ball into the end zone. 
Are you ready to find out how well you know the skill players across the NFL by matching them to their team? In this quiz, you'll get a quarterback, wide receiver and running back and will have to determine the team for which they play.
If you're finished looking over NFL rosters, dive in and see if you really are an NFL expert.