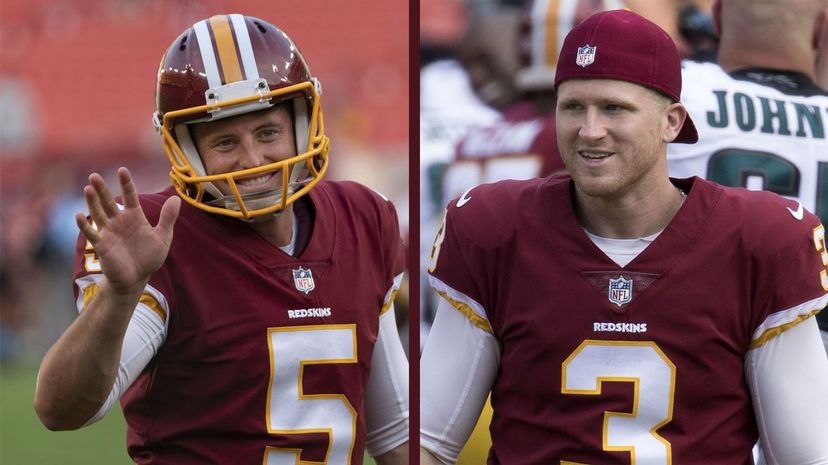 Image: Keith Allison via WikiCommons
About This Quiz
Depending on where your team is on the field, fourth-and-long usually means one of two players is about to come to the field: the kicker or the punter. After all, few offenses are going to try their luck against a good NFL defense when they weren't successful for the first three downs. That means they're either going for a field goal or punting the ball to change field position.
Of course, even when the kicker or the punter takes the field, most people don't think much of it. The kicker is only adding three points to the score instead of the desired six, and the punter just shows how stagnant the offense was on that possession. Then, there's always the pressure of making a mistake. A missed field goal can easily lead to a loss, and a blocked punt is one of the worst scenarios in any NFL game. That means these special teams players get no credit and all the blame.
Are you ready to see if you value the kickers and punters across the NFL by identifying the teams they play for? Sure, you might know whose leg talent is used in your own city, but what about for the other 31 NFL teams across the league? If you think you know your NFL rosters down to the last player, prove it by tackling this quiz!
Keith Allison via WikiCommons