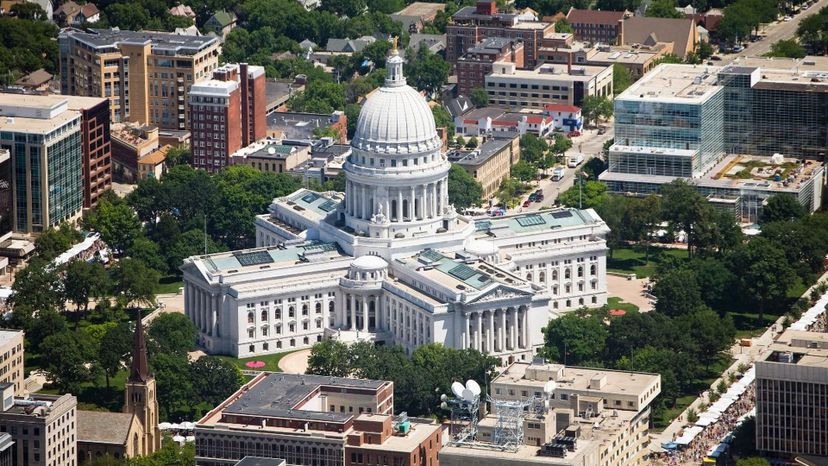 Image: timhughes/E+/Getty Images
About This Quiz
People living in various U.S. states would definitely know what their Capitol building would look like. Yes, they would, even if they don't live in the capital city itself. That's U.S. state pride! You got yours? Good!
Can you name the Capitol buildings in the other states? That means you should also know where that building is located in the state. Of course, it has to be located in the capital city of the state. Therefore, you should also know the capital of each state! You with us so far? Good!
That's a great way of looking at the U.S. map: via its capital cities, state by state. And what better markers to use than the state's Capitol building. After all, most -- if not all -- of these buildings hold their own history, rich and very colorful. These buildings have been silent witnesses to their state's growth, destruction, rebuilding, and continuation. If their walls could ta;l, they would tell you a million thoughts about what transpired there, inside and out.
So, you think you could take a look at the Capitol buildings and guess the capital city where they're located? Then let's go go go!