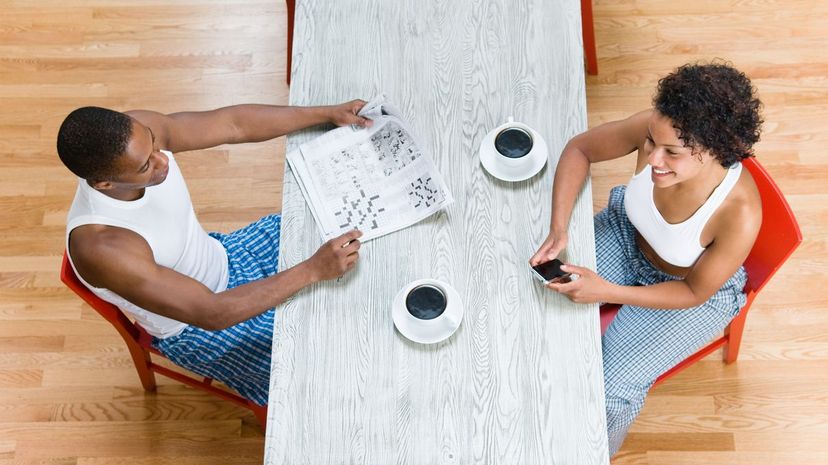 Image: RK Studio/Katie Huisman / Getty Images
About This Quiz
Hey, doesn't everybody love a crossword puzzle? Though it looked for a time like upstart Sudoku was going to eat its lunch, the crossword isn't going anywhere. It's a type of puzzle that we like so much we've created a quiz in homage—a kind of hybrid crossword puzzle/trivia quiz. The topic? The states that make up the U.S.A. 
Probably you know which state is home to Nashville, seat of the country-music business, or which one is famous for its apples. But to make things a little more complicated, we've written the clues in the brief, somewhat oblique style of crossword clues. Plus, we've given you the number of letters. And so that the number of letters isn't a dead giveaway (all you'd need to do is count), we've tried to make all four answer choices that length. When possible, that is: America has only three states with four-letter names. Quick, can you think of all three? No worries if you can't; you'll see them soon enough. Meanwhile, in a few other cases, we've slipped a state with more than the required number of letters into the four answer choices. It's like an extra hint, so look closely!
Are you ready, geography fans? "Encouraging words," (10 letters): Let's do this!
RK Studio/Katie Huisman / Getty Images