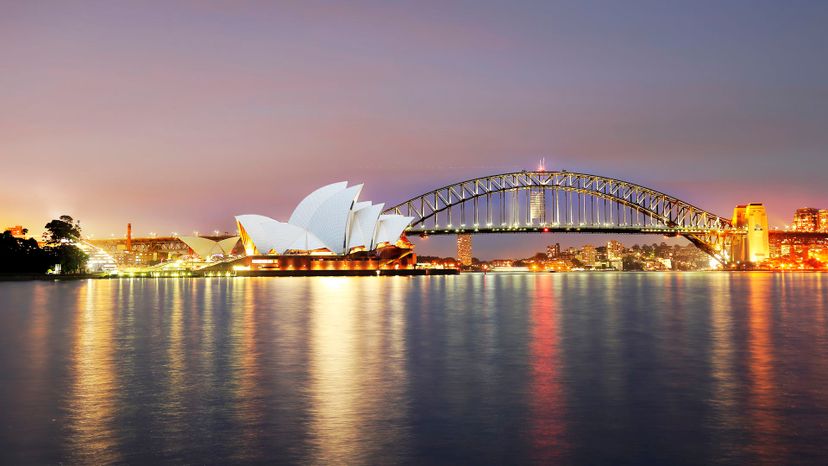 Image: seng chye teo/Moment/Getty Images
About This Quiz
When people think of Australia, some of these typical images come to mind: koalas climbing eucalyptus trees; kangaroos hopping along with their joeys snuggled in their pouches; surfers catching big waves at Bondi Beach. 
All of those natural charms -- the beautiful beaches, the majestic mountains, the lush rainforests, the vast deserts and the unique flora and fauna that can't be found anywhere else -- are prized national treasures. But the land of Oz has many more sights--mostly of the manmade kind, but there are some notable natural landmarks, too.
Probably one of the most easily recognizable Australian landmarks is the massive architectural marvel, the Sydney Opera House, which sits on Bennelong Point in Sydney Harbour. This former island has historical significance to Aboriginal people as a place to gather, feast and perform ceremonies.
Another monument with sacred significance to Aboriginal people is Uluru, located in Australia's Outback in the Northern Territories. This rock formation stands at over 1,100 feet high and boasts gorgeous sights as the rising or setting sun gives the sandstone more intense red and orange hues.
We hope that you enjoy quizzing your knowledge of Australia's statues and monuments and learn a few things along the way!