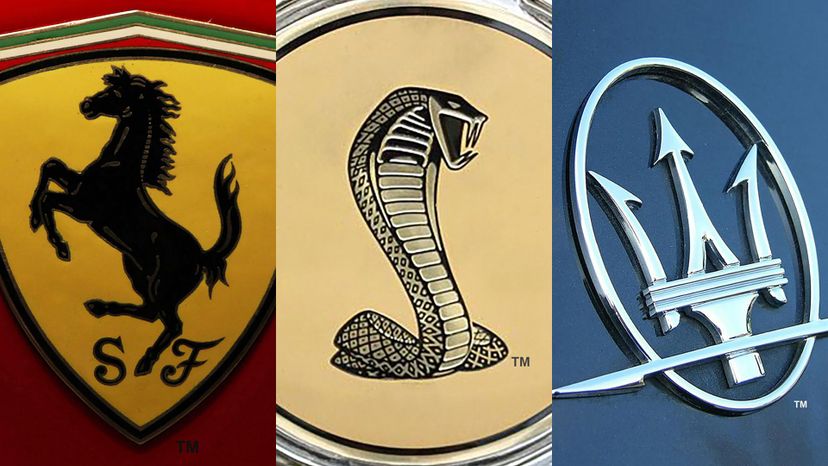 Image: Pixabay/János Tamás & The Car Spy via Wiki Commons
About This Quiz
There's no denying that the U.S. is known for its car culture, and Americans are willing to shell out big bucks on their vehicles. At the start of 2018, the average new vehicle rang in around $36,700, and each U.S. household was spending an average of $9,000 per year on transportation costs. 
Yet cars are so much more than the money we spend on them, or even a way to get from one place to another safely. Cars are ingrained into the very culture of American society. That's why slogans like "Built Ford Tough," or "Like a Rock" roll off the tongue so easily. It's why the site of a simple Chevy can remind you to "See the USA ... in your Chevrolet," or a trip in an old Honda can remind you of "The Power of Dreams."
Let's face it -- no one does marketing and branding like the automotive industry, and that advertising prowess doesn't end with vehicles. Sure, you can probably recognize many car logos without breaking a sweat, but you might be surprised to find out that that knowledge doesn't end with the cars themselves. Auxiliary industries and suppliers work just as hard as the car companies to make their products recognizable and memorable. 
It's why certain gas station signs instill a sense of safety and trust, or why you feel comfortable spending hundreds on name brand tires, or a certain type of motor oil. Think you can identify popular car companies and auto-related brands using only their logos? Take our quiz to find out!
Pixabay/János Tamás & The Car Spy via Wiki Commons