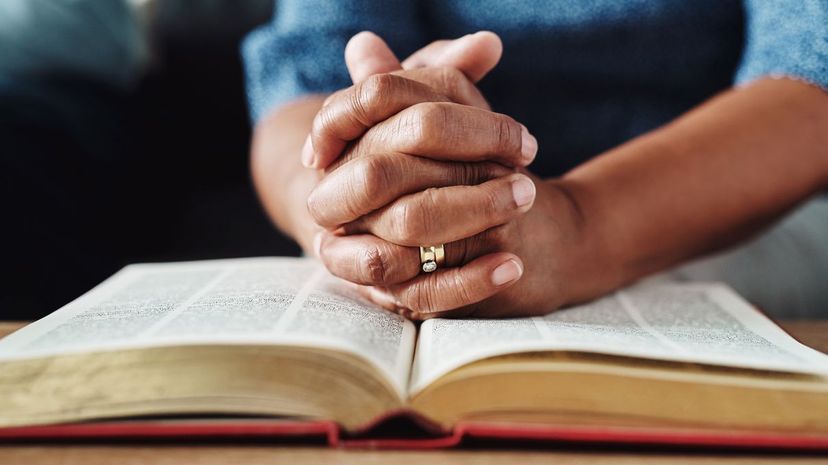 Image: katleho Seisa/E+/Getty Images
About This Quiz
How well can you recognize books from the Bible if we just give you consonants? You know Bible books well, right? So you need to use your wits and speed to pick the right Bible book.
In exchange for identifying the best book, we'll reveal so much more about the scriptures you've grown to love. This lovable challenge is an excellent opportunity to get better acquainted with the names of scriptural sources. Take the famous verse "The Lord is my shepherd; I shall not want" as an example. It's more well known than the actual spelling of Psalms, the book from which it comes. No kidding! In less-reputable corners of the internet, the book name has been spelled Pslam, Salm or even Palm (like on a hand!).
Watch what happens when a Bible name has more consonants than vowels. Corinthians, Thessalonians, Lamentations and Ecclesiastes look more like Crnthns, Thsslnns, Lmnttns and Cclssts on this quiz. These vowel-less, consonant-heavy terms look more like Latin words, wouldn't you agree? So perhaps some Latin wisdom or a good decoder ring will go a long way on this exercise. You never know!
In sum, speed and superb familiarity with Bible book names get the big score here. Now go on and score big!
katleho Seisa/E+/Getty Images