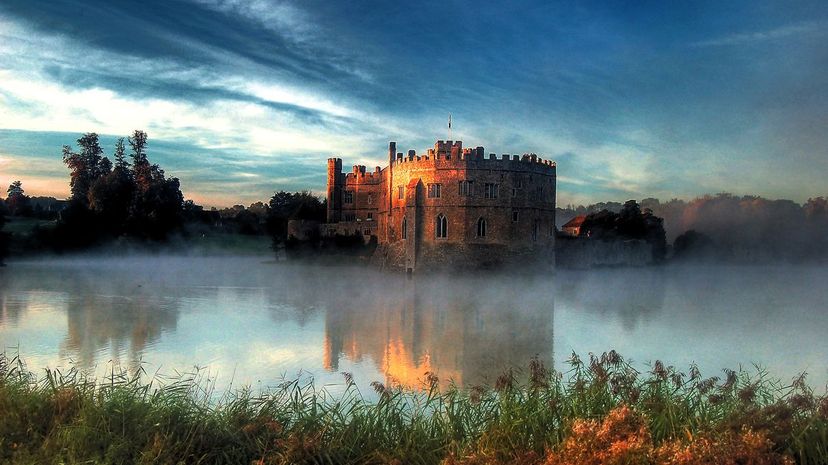 Image: Mike Matthews Photography / Moment / Getty Images
About This Quiz
Britain is particularly famous for its beautiful stately homes, but these are mostly relatively recent in their construction. Before the stately home, the dominant way for a lord to impose himself on his manor was far more imposing — they would build a castle.

The shift from the one to the other is attributable to two reasons. Firstly, the rise of gunpowder and more modern weaponry made castles less and less relevant. Before this, castles were a great way to dominate a landscape, as they could generally hold out against sieges for years. However, there's not much point putting up an incredibly expensive and high-maintenance stone construction when someone can easily knock it down. After all, in a cloudy and chilly climate, large windows are far more preferable, and once the weapons outstripped the castles, there was simply no reason to build new ones. The other reason for the shift is that Great Britain has been internally peaceful since the Battle of Culloden in 1743, and peaceful within England, Wales and much of Scotland since 1660. This means that there is no need for a fortified manor, as there is nobody to fight!
The upshot of this is that castles inherently represent a more violent and primitive time. This means they are all replete with history, and much of it is bloody indeed. While they were not built primarily to be beautiful, they are also mostly stunning, and despite their age, many are in very good shape. Let's find out how many you can identify from a picture!
Mike Matthews Photography / Moment / Getty Images