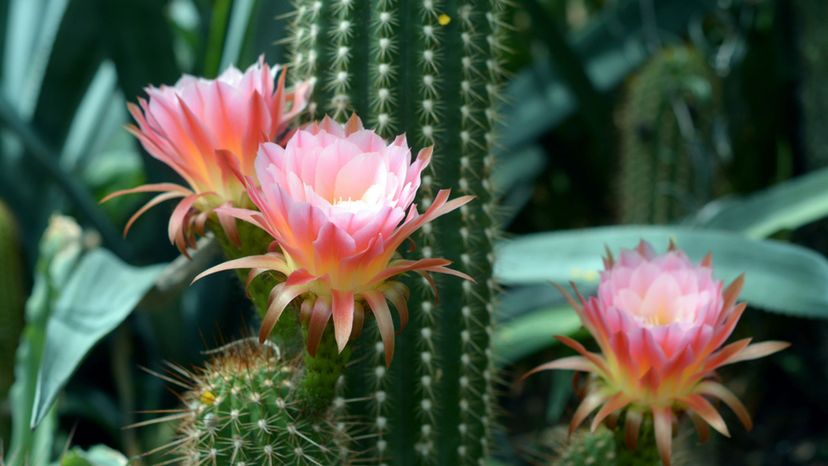 Image: shutterstock
About This Quiz
Did you know that there are 2,000 different species of cactus? Most cacti grow in the desert regions of South and North America. Cacti come in all different shapes and sizes. In fact, the largest cactus can grow to 66 feet and weigh up to 4,900 pounds! These succulents also come in a variety of colors including green and blue, but they all have a waxy surface that traps water in. 
The leaves of a cactus are known as spines and come in all shapes, sizes, and patterns. You don't want to cuddle a cactus! Most cacti produce flowers during the spring and summer, while some produce fruit that is often edible. Just like other plants, cacti require pollinators such as bees, moths, bats, and hummingbirds. Some cacti such as Peyote, produce mescaline, a hallucinogenic substance used in Native American rituals and for medicinal purposes. 
One of the most surprising things about cacti is how long they can survive. Depending on the variety, these plants can survive up to 300 years! Many people like to keep cacti as houseplants because they require little water and look great as home accents! 
Are you someone who loves cacti? Do you grow them in your garden or keep them inside? How much do you about the different species? Think you can identify a list of cacti based on one image? Prove it by taking this quiz!