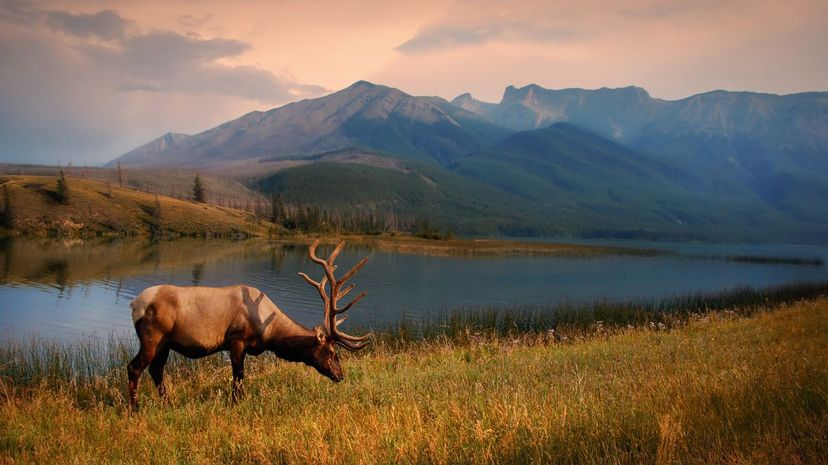 Image: Brent Mooers / Moment / Getty Images
About This Quiz
From a squirrel on the way to work to a deer in a field on the way home, there's wildlife all over Canada — whether you know it or not! You don't need to venture far into the woods to see animals, as they can be found in even the biggest cities as well. While in the city, it's most common to see smaller animals like chipmunks or raccoons, on rare occasions you can see other large animals. You've seen them, but can you name them?
In Canada, you've probably learned all of your Canadian animals in school. However, many animals are easy to get confused with one another. Usually, if you can identify distinct features or behaviours of an animal, then you'll be able to tell which of the two animals it really is. Other animals, such as grizzly bears and black bears, are much easier to tell from one another. One big factor is their different coloring and size. Canadians have an amazing opportunity to encounter these incredible animals almost any time that we step outside. We just have to know the best way to observe the animals in their daily lives and keep safety in mind.
If you can tell a beaver from an otter, then this is the quiz for you. See how well you know your Canadian animals with this quiz!
Brent Mooers / Moment / Getty Images