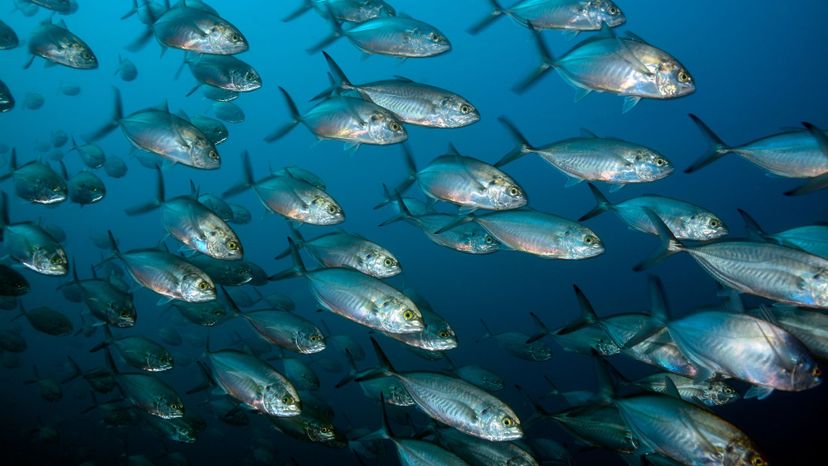 Image: Humberto Ramirez/Moment/Getty Images
About This Quiz
Fish are a big part of the wildlife in Canada, and you can see why if you take a look at a map of the country. Over 9% of Canada's surface is freshwater lakes - there are over 30,000 of them across the country including the massive Great Lakes! And that doesn't even take into account the fact that Canada's bordered on three sides by ocean waters. If you're a fish, Canada is the place you want to be.
There's a healthy commercial fishing industry in Canada; the country exports over $6 billion worth of fish per year and over 72,000 Canadians make their living thanks to fishing and fishing-related industries. There's also plenty of sport fishing for those who are into it as well. Of course, the fish are a favorite of the wildlife too. Who hasn't seen those iconic images of bears in a crisp, Canadian river catching salmon? Or a polar bear in the Arctic fishing for char?
While a lot of the species in Canada can be found all over the world, others are definitely a little rarer. How many do you think you'll be able to recognize? If you're feeling a little fishy, dive in and take the quiz now!