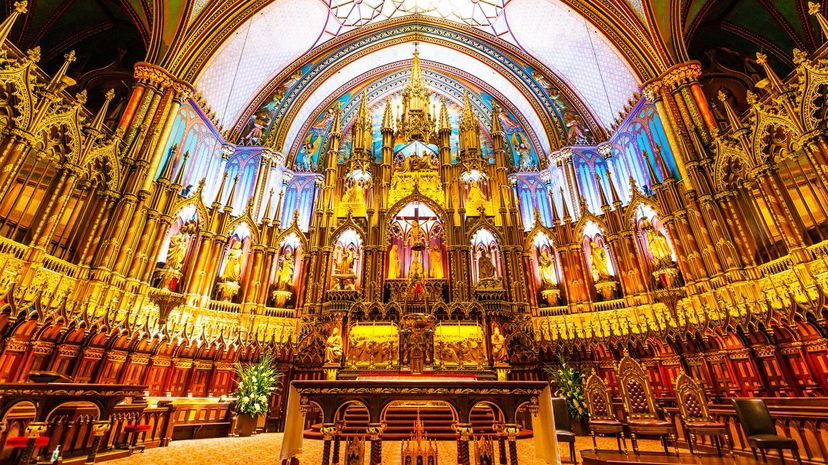 Image: Stefan Cristian Cioata / Moment / Getty Images
About This Quiz
Canada is home to dozens, if not hundreds, of beautiful landmarks. Some of these landmarks were formed by nature and some are the work of talented Canadians: engineers, politicians, not-for-profits and artists. Perhaps more important than ever, some of these landmarks are also important in terms of showcasing and preserving indigenous lands, customs and historic sites. 
External forces, such as Canadian Pacific Railroad, have been instrumental in forming some of the nation's most significant landmarks; as the railroad was built across Canada, it left a string of monuments and hotels in its wake. Natural landmarks vary significantly as you travel across the country. You'll find that British Columbia is home to some of the best surfing beaches in the world, the Rockies hide pristine glacial lakes, and the Maritime provinces contain some of Canada's most important heritage sights. (There may not have been an Anne of Green Gables without one of them.)
This quiz invites you to take an imaginary trip across the country where you'll see the Northern Lights, the Parliament Buildings and a rainforest located in the heart of a major Canadian city. Are you ready to see if you can identify these Canadian national treasures? Let's go!
Stefan Cristian Cioata / Moment / Getty Images