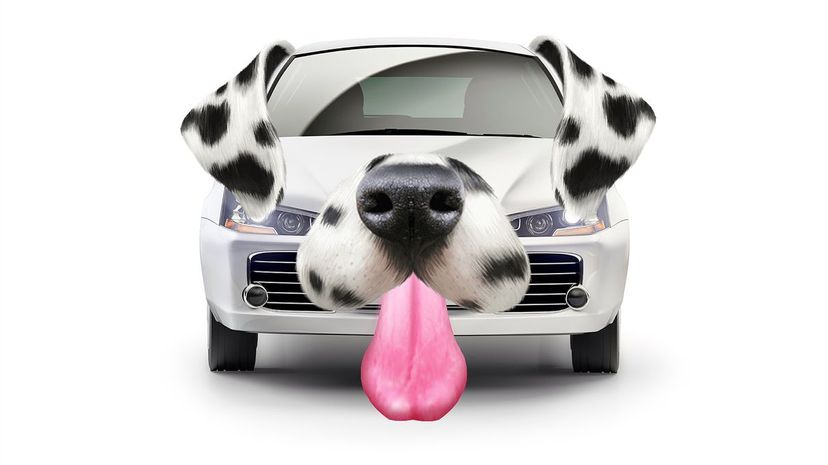 Image: spooh / E+ / Getty Images
About This Quiz
There's nothing more heartwarming than driving down the road on a cool fall evening and seeing man's best friend hanging out the window of a passing car. Of course, not all pups enjoy a car ride, but most seem to. Why? Well, it appears science may have an answer for us. 
Some researchers believe the joy of a car ride is in the smell. No, not the Taco Bell bag you forgot to throw out, but the scents they pick up through some 300 million olfactory receptors in a pup's nose. A car ride is their opportunity to experience the world around them through what their snouts can pick up. There's also the possibility, according to some scientists, that the simple act of going somewhere perks up your dog's inner hunter. New places, new faces and new adventures are just as compelling to our furry friends as they may be to us.
Of course, some people are just as attached to their rides as they are their furry friends in the passenger seat. You know the type (maybe you are the type): washing, polishing, spiffing up the tires in their driveway every time you see them.
What if we combined the best of those world — mutt and machine — into one? How much of a gearhead are you? Are you a dog lover? Can you distinguish these models if we add fur and a wet nose? Let's see what you've got!
spooh / E+ / Getty Images