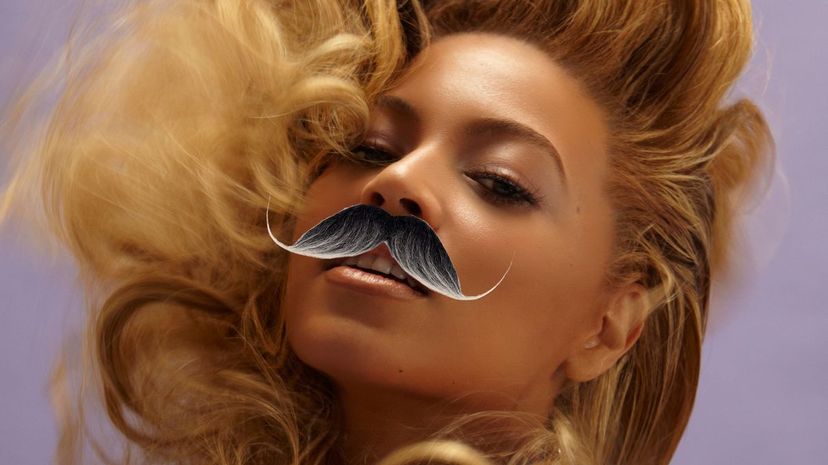 Image: Wiki Commons by Tony Duran/pederk/E+/Getty Images
About This Quiz
So, you think you're a big smartie, right? Just a total genius who's killing it every day, using your giant brain to slay problems? Well, here's a problem for you: Can you recognize luminous actress Lupita Nyong'o, even when we've cleverly Photoshopped a mustache across her perfect face? 
You may think the answer to this question is, "Yes, of course," but we think you'd be BIG WRONG. Why? Well, for one thing, mustaches can be really confusing. We mean, haven't you ever failed to recognize a guy because he was using one as a brilliant disguise? We have, and it hurt. Are you saying that you're better than us? Then prove your powers of perception and take this quiz!
We've put together an incredibly difficult line-up of Photoshopped pictures of celebrities for you to ponder, each one's million-dollar visage obscured by a lip rug. Your mission, if you chose to accept it, is to see past those distracting mustaches and into the celebrities' souls, which will allow you to guess their names correctly. If you guess them wrong, well, that's okay — it just means you're human. But if you guess them right, glory awaits ... It will prove you're one of the smartest people we've ever encountered. So, do you dare to take on this challenge? If so, let's get quizzing!
Wiki Commons by Tony Duran/pederk/E+/Getty Images