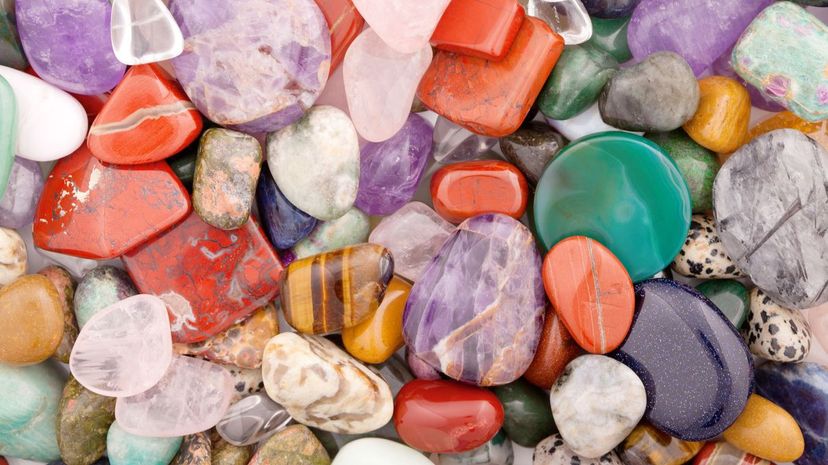 Image: miljko/E+/Getty Images
About This Quiz
It's no secret that our planet is bursting with brightly-colored gems, valuable minerals and opaque crystals of all shapes and sizes.
This quiz will take you deep below the Earth's crust on a quest to highlight some of the most fabulous crystals, gemstones and minerals that have been used and worn by humans for centuries. From romantic diamonds that signal everlasting devotion to jet-black obsidian forged deep in the belly of the planet, we tackle all of the popular — and not so popular — rocks that make up our big, beautiful world. Trust us; we have barely scratched the surface. There are plenty of rocks that simply didn't make the cut.
Even if you have a jewelry box stuffed with rare gems from all over the planet, you might have some trouble acing this quiz. You also could discover new favorites in this treasure-trove of questions that is designed to both educate and entertain you. If you have always wanted to show off your gem identifying skills, it's time to play geologist and prove that you know the difference between onyx and jasper, quartz and gypsum, and sapphires and emeralds. 
We came ready to rock your world with this challenging quiz!