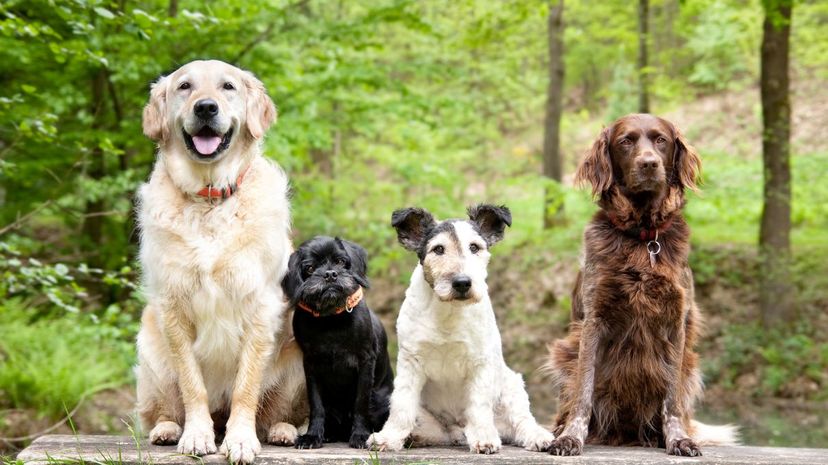 Image: PK-Photos/E+/Getty Images
About This Quiz
Don't go barking up the wrong tree with your answers!
Dogs come in an extremely diverse and extensive array of shapes and sizes, from strong and massive dog breeds like the English Mastiff and the St. Bernard, to cute and tiny dog breeds like the Chihuahua and the Pomeranian. However, no matter how different they may look from each other, all dogs are actually members of the same subspecies! In fact, every breed of domestic dog that exists in the world today actually belongs to the same species as the grey wolf. Obviously, domestic dogs aren't as wild as their wolfy counterparts. This is because humans domesticated them eons ago, and they have stayed by our side since. This is why the phrase "man's best friend" is more than just a cute saying.
While there are hundreds of different breeds of dogs, we have sifted through them all and selected 40 of the most unique, popular and strange ones that we could find. So, are you ready to prove that you are a true dog lover? Then let's jump right into this canine-friendly quiz and get started!