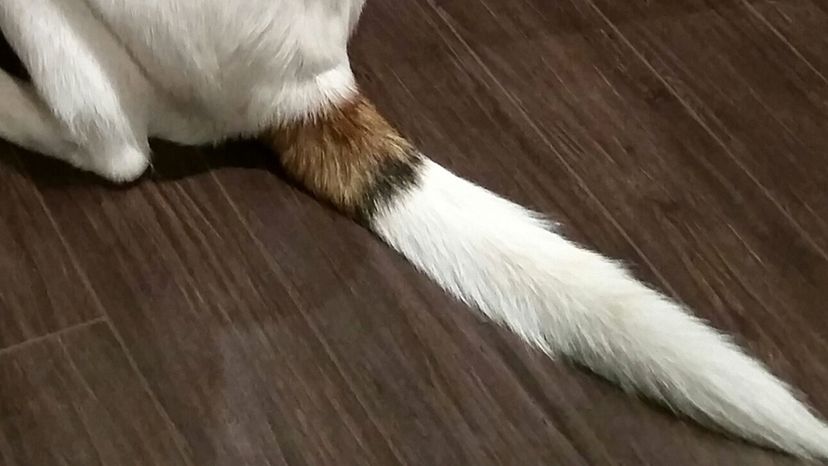 Image: Wiki Commons
About This Quiz
It's the puppy eyes when your pet wants something from you. It's the happy yip when they know you're at the door. But what speaks the most, is the tail of our fur babies. From their current mood to their heartfelt desires (treats) and their enjoyment in retrieving a ball, a dog's tail speaks volumes. The position of a dog's tail can provide additional clues to their thoughts. For instance, the more anxious or submissive a dog is feeling, the more tightly he will tuck his tail close to his body. Sometimes a tail held in a neutral or low position just means the dog is incredibly relaxed.
The tails that wag on different breeds also have a distinct history. For some hunting and herding dogs, their tails would collect burrs and foxtails, causing pain and infection. Their long, strong tails would also get underfoot (or under hoof). So to prevent injury, they were docked. Other breeds had their tails docked for cosmetic reasons only, to make their sleek bodies more perfectly proportional. Today, the practice of docking is banned or restricted in 36 countries including in the United States. 
Now that you know about a dog's tail, will you be able to identify the breed of dog it belongs to? Find out now by taking this quiz. We're sure there will be a happy ending.