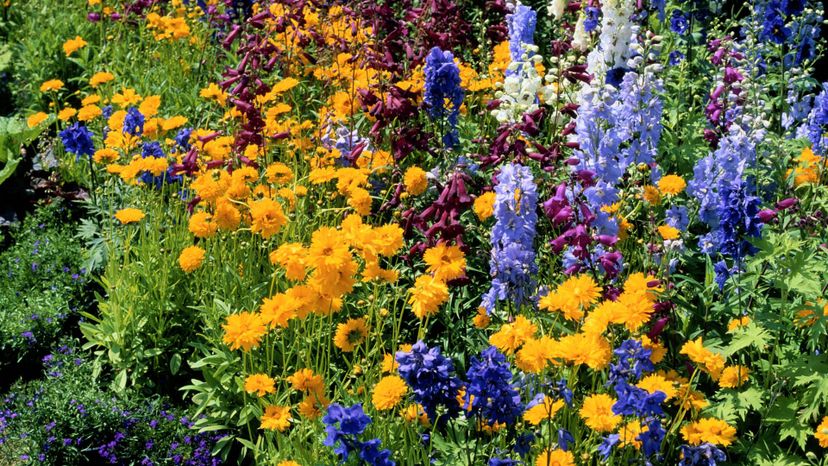 Image: Martial Colomb/Stockbyte/Getty Images
About This Quiz
Fall usually gets a bad rap where flowers are concerned. Why? Because it's the season where leaves start to drop and where the color from the summer starts to fade away. As an added bonus, and we're being totally sarcastic here, it starts getting really cold, which really doesn't help many kinds of flowers. But there are a few resilient little buds which bloom in this beautiful season. But do you know their names? 

The fall is known for bringing colors like orange, purple, dark red and yellows, and pinks. And when it comes to their flowers, it's no different. Sure, the popular flowers like the chrysanthemum, aster and pansy are easily recognizable, but what about the sedum, Russian sage, balloon flower and toad lily? Can you recognize those if we showed you a few pictures?
We're testing your knowledge on fall flowers today because we want to know how observant you've been during this beautiful season. Will your quiz result tell us that you've been watching the flowers bloom, even in the near cold? Or will it say that you've been paying more attention to the falling leaves than anything else? It's time for us to find out in this quiz!
Martial Colomb/Stockbyte/Getty Images