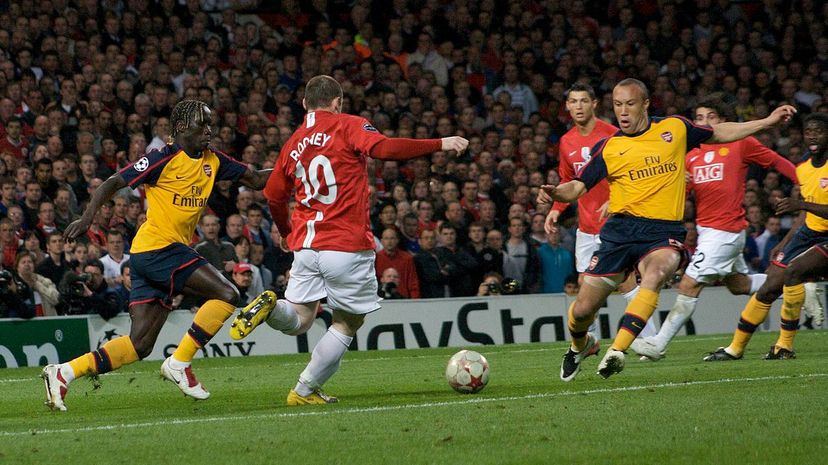 Image: Wikicommons by Gordon Flood
About This Quiz
Premiership football has long been the home of some of the best players in the world, with members of the League often fielding teams that contain international stars from multiple countries, and that's just for regular games! This is because England is the home of football, and as such, the professional game there is one of the oldest in the world. This means that franchises have had time to build up fan bases all over the world. It's also a part of the legacy of empire, where football itself and the English language were exported across the globe just in time to make it particularly easy for talented players throughout the world to come to this sceptred isle to make their fortunes.
However, Premiership players were not particularly well-paid until the advent of universal colour television in people's homes, and even then, they were only paid commensurately with an accountant. However, in 1979 large salaries came into play with the £1,000,000 transfer of Trevor Francis to Nottingham Forest. This sort of money only grew, and as endorsements swelled to match it, footballers turned into stars. By the '90s, it was normal for a Premier League player to pull down £10,000 a week.
That means that this is the first decade in which there are truly dozens of extremely memorable players who were able to become household names. Of course, not all of them lasted a long time, and some have been largely forgotten. How well do you remember them?
Wikicommons by Gordon Flood