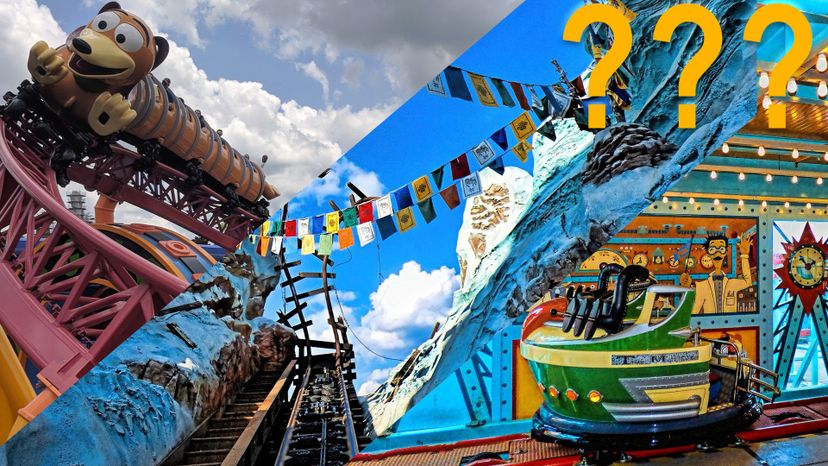 Image: Wiki Commons via elisfkc
About This Quiz
Disney has more than 15 amusement parks scattered around the world where all of their iconic characters can be found. These parks are jam-packed with rides and attractions, including drop towers, Ferris wheels, carousels, swing rides and a crowd favorite - roller coasters.
Roller coasters are rides that use various levels of elevation in a railroad track type design which incorporates twists and turns, steep drops and, in some cases, inversions. There are several types of roller coasters, the most popular of which are floor-less, hyper-coasters, alpine slides, twister pipeline and wild mouse. 
Many of Disney's coasters can be found at multiple parks around the world and there are coasters for people of all ages. There are even roller coasters that incorporate 3D technology, making for an unforgettable experience. 
On any list of must-ride Disney roller coasters, you will find Space Mountain, Seven Dwarfs Mine Cart, Big Thunder Mountain Railroad, Expedition Everest, Barnstormer (featuring the Great Goofini), Crush's Coaster, Matterhorn Bobsled and Rock 'n' Roller Coaster Starring Aerosmith.
If you were given images of some of Disney's most famous roller coasters, would you be able to identify them? There aren't many people who can, so let's see how well you know some of the world's best rides!