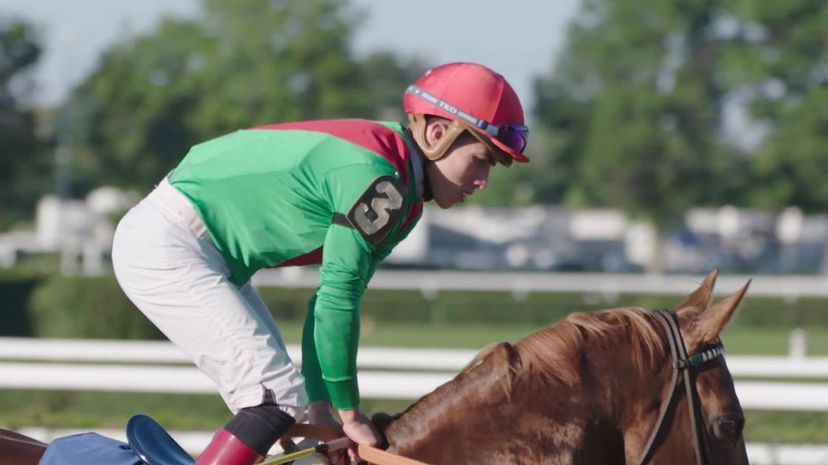 Image: TVG Network
About This Quiz
Being a jockey looks pretty easy from the grandstands, right? After all, the horse does all the work, while all the rider really does is hang on tight ... not! If you dream of a career as a jockey, it's not enough to simply be a horse fanatic or possess a need for speed. In fact, humans involved in the horse racing field face the same challenges as any other elite athletes, plus some additional ones that are unique to the jockey profession. 
First of all, you gotta stay as light as possible. For top riders, this generally means hovering close to 116 pounds or so, and eating just enough to maintain your energy while staying within 3 to 7 percent body fat for men, and 8 to 12 percent for women. Given that the average U.S. man has around 18 percent body fat, with 25 percent for the average woman, it's no surprise that eating disorders and the use of diuretics run rampant among jockeys. And then, of course, there are the injuries. With a large group of riders and thousand-pound animals speeding along at 40 mph or so and all vying for the lead, it's no wonder that jockeys get hurt so frequently, and a surprising number are left paralyzed by falls and collisions. 
Yet for those who excel in the sport, all the sacrifices are worth it for the chance to ride a mighty thoroughbred to glory. Think you can recognize the greatest jockeys in the history of racing? Take our quiz to find out!