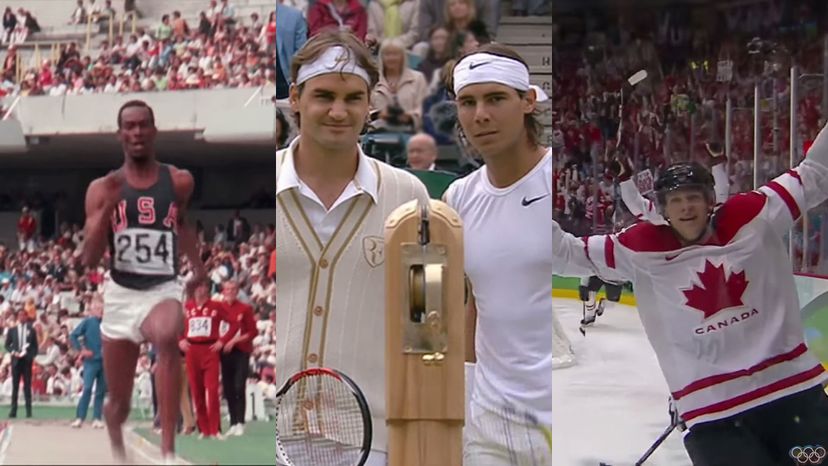 Image: Olympic/Wimbledon/olympicvancouver2010
About This Quiz
There's something really incredible that tends to happen when athletes get together on a court, field, race track, or course. We're not sure if it's something in the air or if it's the will to win, but humans have been awed by these special men and women for as long as organized sports have existed. So we've collected more than a few of those moments and we want you to tell us what they are. 
Do you remember when Mark Spitz won seven gold medals in the Olympics during which part of the Israeli team was killed? What about the time when Pele, the youngest World Cup soccer player at the time, scored at the World Cup finals? Do you remember when Dale Earnhardt finally won the Daytona 500? Well, we've got all those historical moments and more just for you to name.
Needless to say, only a true sports fan can tell us what all these pictures are or even what they signify, but we think you're up to the task of doing it. So prove us right by showing us that you do actually know who is in each and every one of these pictures. Prove to us that you can name these historical sports moments.