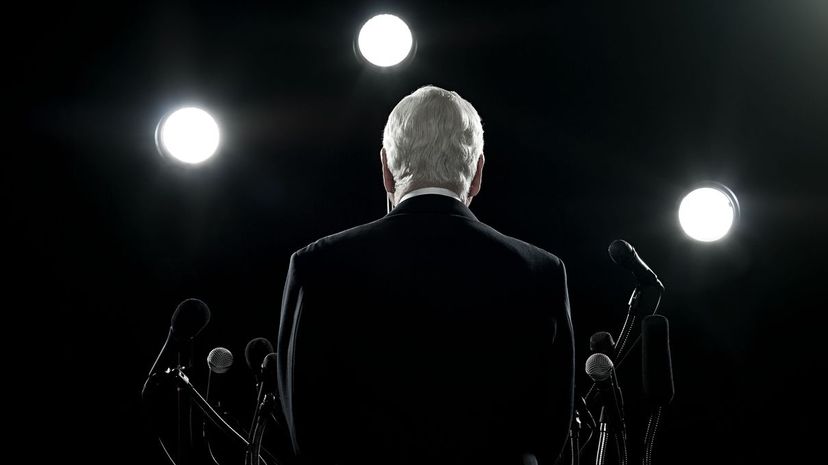 Image: Image_Source_ / Cultura / Getty Images
About This Quiz
Do you remember who brought people of all races together with a speech about his big dream, or which politician addressed a somber nation after the attack on Pearl Harbor? Remember who demanded that the Berlin Wall come down, declared he was prepared to die for equality or rallied the troops regarding blood, sweat and tears? See how many famous speeches you can identify with this quiz!
There's a reason speeches are used to mark big occasions, from simple ceremonies like weddings or graduations to major events like political debates, declarations of war or global tragedies. It's because you just can't understate the effect that a great orator speaking just the right words can have on morale, motivation, trust and confidence. Many have argued that JFK beat Richard Nixon into the White House thanks to his oratory prowess, or that iconic presidential speeches helped the nation recover faster after the horrors of Pearl Harbor, September 11th or the Challenger disaster.
While great speeches are often remembered for only a single, powerful quote, they are much more than one profound line. They represent not only the work of the writer but also his or her oratory talent, as well as the setting and scene in which the speech took place.  Take our quizzes to see how many of these famous addresses you can identify using only a single quote!
Image_Source_ / Cultura / Getty Images