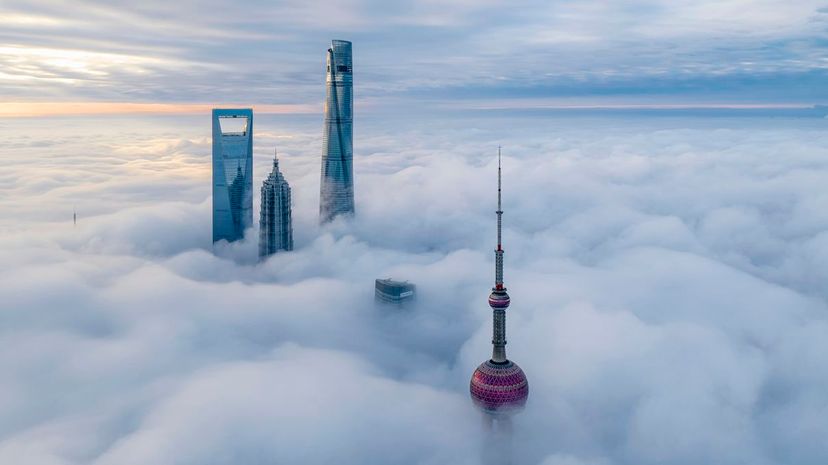 Image: Xiaodong Qiu / Moment / Getty Images
About This Quiz
Rising in the sky to nearly 500 feet, the Great Pyramid of Giza was the tallest building in the world for more than 3,800 years. Since then, the race has been on among nations and municipalities to construct the next "big" thing — literally! Skyscrapers began dotting the landscape in earnest in New York City and Chicago in the 1880s. Not only were they interesting to look at and created an imposing city skyline, but they were practical additions to crowded cities where "growing up" offered more real estate than expanding outward did.
Today, some of the tallest buildings in the world exist outside the United States, standing as symbols of wealth and prosperity and serving as a focal point for a city or tourists. And, it seems just as soon as a building tops the "World's Tallest Buildings" list, a new structure comes along that's just slightly taller and more grandiose to eclipse the previous front-runner.
In this quiz, we've curated a list of 40 of the most famous tall buildings in the world. Read the clues, check the photos and see how aware you are of the skyline-transforming structures that dot our world, from New York City to Shanghai and everywhere in between!
Xiaodong Qiu / Moment / Getty Images