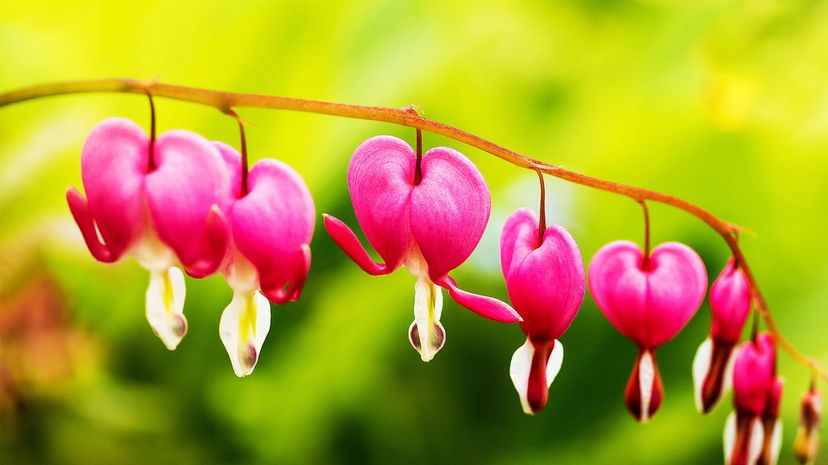 Image: Barbara Ambrose photography / Moment / Getty Images
About This Quiz
The popular children's rhyme by Mother Goose that begins, "Mary, Mary, quite contrary...," gets really specific about the types of flowers that work for the mysterious Mary: "... silver bells and cockle shells, and pretty maids all in a row." Sadly, we don't have any "silver bells" or "cockle shells" in this quiz, but we do have a plethora of beautiful blooms that would look great in any garden. 
What's cool about flowers (besides their lovely appearance and fragrant smell, of course) is that many have interesting histories. Poinsettias, for example, are closely linked to the Christmas season and were first brought into the United States by its first Minister to Mexico (and namesake), Joel Poinsett. Another interesting example, the daisy, is attached to a Celtic legend that claimed that the souls of children who died in childbirth used the flowers to cheer up their grieving parents. Some flowers, like the dahlia, were used for medicinal purposes. Others, like the sunflower, were worshipped by some cultures!
We don't need to worship any of the blooms in this quiz or use them to treat your ailments. Instead, we want to see how many of the flowers that might appear in a green thumb's garden you can identify. Do you know a bellflower from a bergenia? How about the difference between a lupine and a lobelia? No medals or trophies for succeeding here, though, but how about a beautiful bouquet? Let's go!
Barbara Ambrose photography / Moment / Getty Images