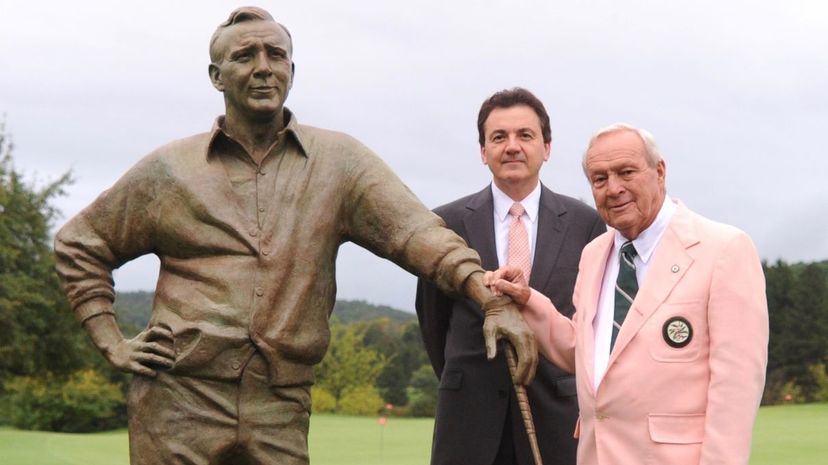 Image: Wiki Commons by Zenos Frudakis
About This Quiz
FORE! Oh, come on now, you can do better than that! It's time to show off your golfing skills. OK, so maybe you're not the greatest golfer on the links, but we don't care. As long as you can impress us with the names of all those who are the greatest, then that's all that matters!
This ultimate golf legends quiz is sure to take you on a trip down memory lane--a trip back to the first hole if you will! Because we want to know, can you recognize all of these amazing golfers, from Tiger Woods and Vijay Singh to the olden days of Babe Zaharias and Louise Suggs? Male and female golfers alike, they have each made an impact on the sport and now we are ready for you to have an impact on this quiz. Will your ball stay on the tee today? Or will you be bogeying your way out of the sand traps? It's time to see if you know your U.S. Opens from your Open Championships, your birdies from your eagles and your greens from the fairway. Will you stay on par?
Whether they've left their legacy out on the course or continue to play today, we've got everyone from Arnold Palmer to Annika Sorenstam. The sky is blue, the wind's out of the east, we're ready to get this game going. Will we be golf-clapping for you at the end?
Wiki Commons by Zenos Frudakis