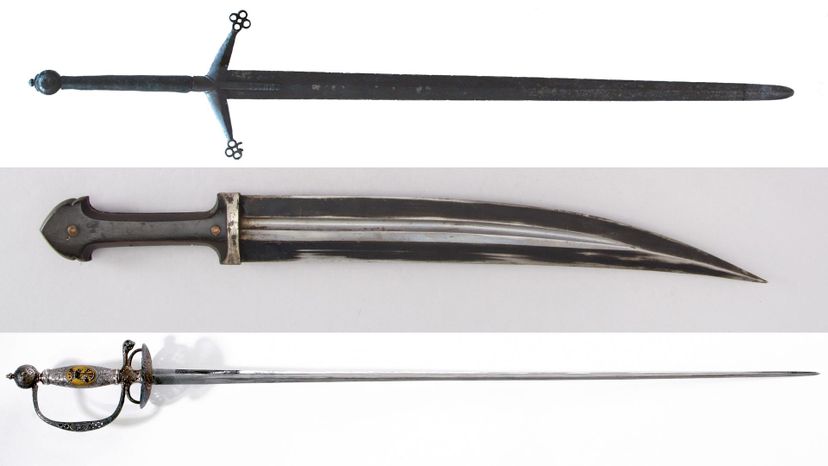 Image: Wiki Commons via Halflang
About This Quiz
Weapons are likely the first tools crafted by humanity. They have been with us since the beginning. And while physics allows multitudinous ways to end a human life, the reality is that they tend to organize themselves into discrete categories recognizable across cultures. We have swords, that slash. Axes, that cut. Spears that pierce. Knives, that shiv. Maces, that pummel....the list goes on. 
But weapons are more than mere implements of death and destruction. They are works of art: pommels studded with jewels, or blades woven with an intricate pattern or design. They are symbols of power: some weapons can only be wielded by those deem fit to wear them. They are even instruments of peace: many of the weapons we fear so rightly are or are descended from farming tools used to slaughter animals or even clear humble foliage.
The weapons that we craft tend to say something about who we are as a culture. They also rise and change in response to technological development: in a world with crossbows and gunpowder, swords no longer needed to be heavy enough to pierce armor, for example, and became a slim, agile dueling weapon.
Are you a master of history's arsenal? Behold our panoply of killing tools posted herein, how many do you recognize? Show us your skills, weapon master!
Wiki Commons via Halflang