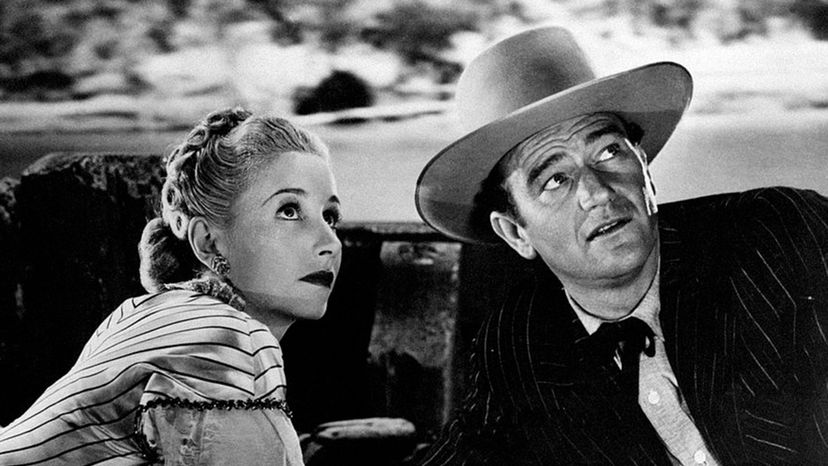 Image: Republic Pictures (I)
About This Quiz
John Wayne is the quintessential American movie hero. He rose to prominence by appearing in many western films, during specific eras when America was looking for a hero, and a role model for inspiration. As he gained fame during the 1940s up to the 1970s, John Wayne was literally at the forefront of American pop culture that somehow gave some inspiration and hope to viewers embroiled in various social issues of those eras.
To be a movie star during the time of World War II is something else, and he was able to pull it off. Of course, he paid his dues, too, having premature fame but wasn't able to sustain it. Patience and perseverance pushed him to become a star, and this real life ethos of his also showed in almost all of his films. No wonder audiences loved him -- viewers of all ages, of all sexes and various races. 
If you're a true fan, grit your teeth -- and self -- and take this screenshot test. Try to see if you can name the film based on some clues and a scene from it. Ready? Fire!