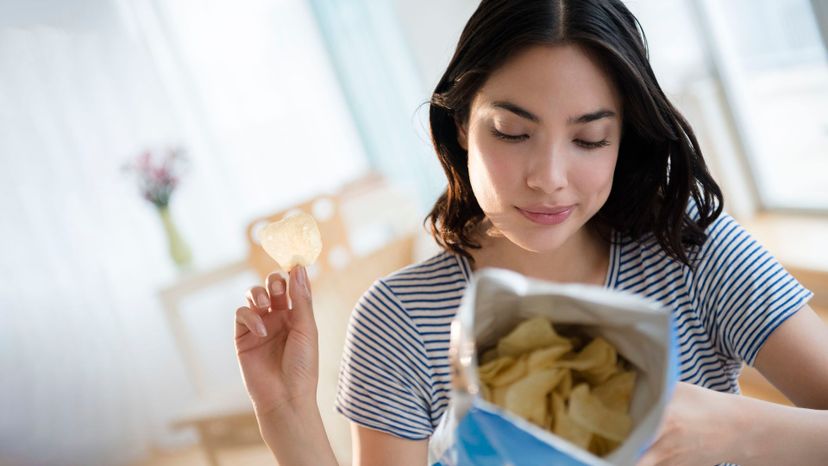 Image: JGI/Jamie Grill/Blend Images/Getty Images
About This Quiz
Some of us have been there more than others. It's the middle of a hellacious workweek. You've got a massive project due at the end of the week with no help from teammates whatsoever; your daily responsibilities are falling to the wayside, and it seems like no one is willing to cut you slack when it comes to almost anything. Taking a lunch break is not an option.  For the few of us who have strong willpower, that could mean munching veggie sticks and making sure to keep some healthy sustenance around you during this time. For the rest of us, we're off to shop for our meals at the vending machine.
More recently, companies have started to populate healthier choices inside their vending machines, including nuts, fruit snacks, and whole grain chips. But let's get real, when we come up to that glowing box full of salty and sugary goodness, the last thing we're going to buy is a sleeve of peanuts, especially with a bunch of cookies staring you down for the same price.  
So with all that said, do you think you could recognize your favorite snacks without their logos? Grab some munchies and take this quiz to find out!