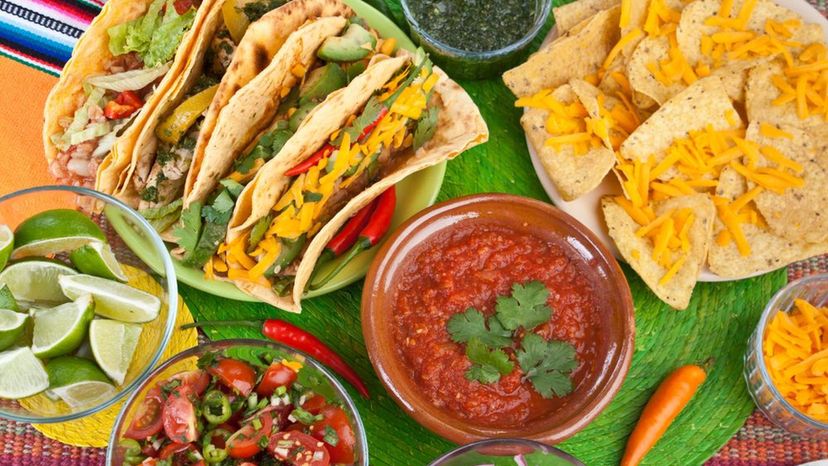 Image: shutterstock
About This Quiz
A feast of flavors awaits! Get ready to fill up on some of Latin America's most popular food and drink.
From Mexico to Chile, Cuba to Brazil, there is a wide range of amazing culinary delights which are ubiquitous throughout the region. Many of these are still made in the tradition of the Aztec, Maya, Inca and other indigenous civilizations who first called the area home.
All over Latin America, various breads, cakes and rolls made with corn are served at almost every meal. Some are flat for folding around a filling, while others are meant to be split open and loads of delicious sweet or savory filling stuffed inside. We know you can think of a couple offhand, but can you recognize all the ones in this quiz? Give it a try and see how you fare!
The dazzling array of colorful drinks for which Latin America is known is a testament to the vibrant nature of its culture. Can you recall the names of the yellow eggnog-like drinks from Cuba and Puerto Rico? How about that red Christmas drink from Panama or the purple corn refresher from Peru? If you know which ones we're talking about, then you need to dive into this quiz right now!
Anyone who is familiar with the dishes of Latin American cuisine is sure to instantly recognize many of these foods and drinks. Give the quiz a try, we're willing to bet we have your favorite in there!