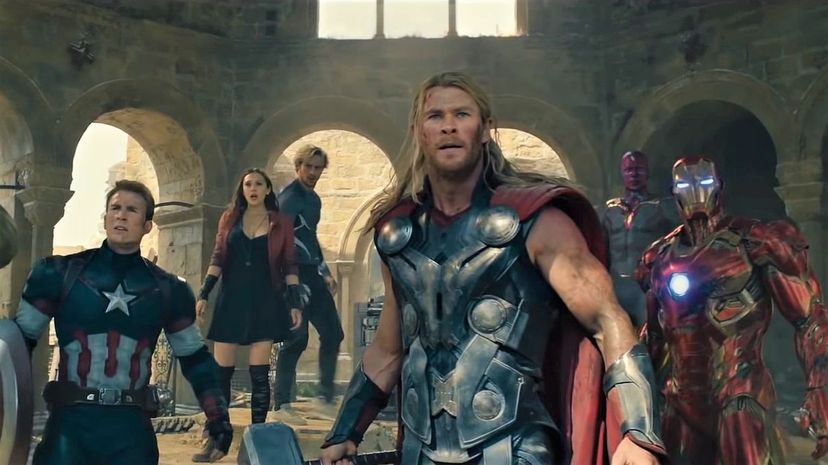 Image: Marvel Studios
About This Quiz
It's Friday night, and the newest Marvel film has just hit theaters. Sure, you could wait for it to come out on Blu-ray, but you're a real Marvel fan. Real fans go to the movies, where they can study the action sequence-by-sequence on the big screen. That way, when it comes out on Blu-ray they can relive every moment with friends, quoting the movie line for line. That's not annoying, right? Who cares? You're the real Marvel fan, after all. 
Marvel has been pumping out movies based on its characters since the 1940s, but the Marvel Cinematic Universe didn't actually come into existence until the release of "Iron Man" in 2008. There, of course, were plenty of other great Marvel-character-based movies before that, but Marvel Studios changed the game for the comic book company. Now, the superhero genre is one of the most profitable genres in film. 
Are you well versed in all the movies based on Marvel characters? From the first entries into the "X-Men" franchise to the most recent "Avengers" movie, this quiz will push the boundaries of your knowledge on the entire Marvel world. 
When you're ready to test the latent powers that lie inside your brain, see if you can remember all these Marvel movies frame by frame.