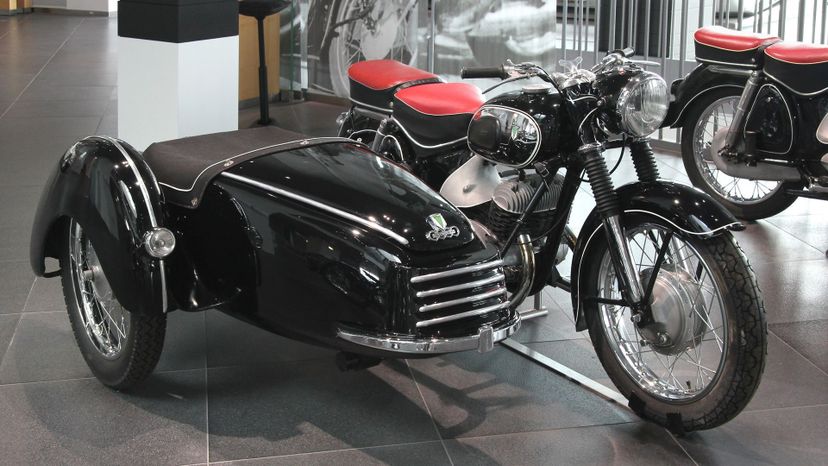 Image: Wiki Commons via Lothar Spurzem
About This Quiz
Just after the motorcycle was invented, someone wanted to find a way to bring along more people for the ride, so to say. And the sidecar was invented. 
In all seriousness, did you know its invention is thanks to a cartoon? In 1903, a cartoon by George Moore showed a motorcycle with a sidecar. A few weeks later, that design had been patented by WJ Graham who then took the concept into production in partnership with Jonathan Khan in Middlesex, England.
And that's how the sidecar was born.
It became all the rage in the early part of the 20th Century and had uses beyond recreation. In fact, dispatch riders during World War I were sometimes given motorcycles with sidecars so a passenger and a machine gun could add some protection to their dangerous journey. The motorcycle and sidecar became even more valuable in World War II where both the Allied and Axis powers designed motorcycle and sidecars for a number of duties.
And then they faded away...
Luckily for us, sidecars are making a comeback, particularly in tourism, and are a great way to get out and about.  So let's see if you can identify the motorcycles attached to sidecars or specific motorcycles with sidecar models on their own. 
Good luck!
Wiki Commons via Lothar Spurzem