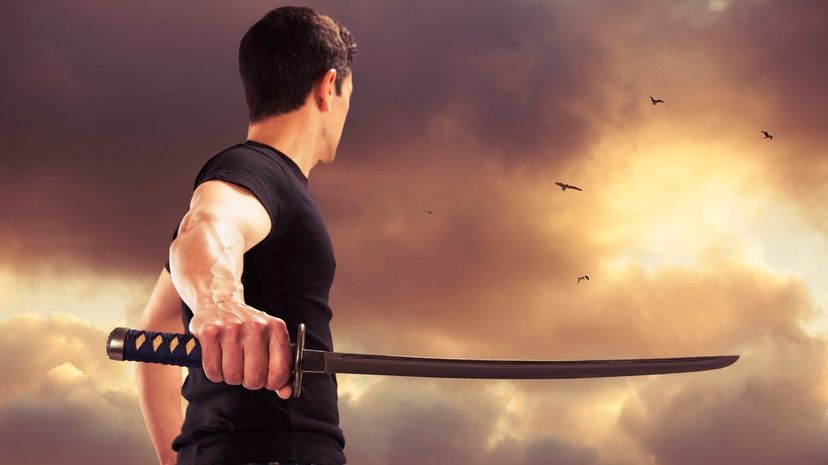 Image: NPHOTOS / Moment / Getty Images
About This Quiz
There's nothing like grabbing the popcorn and watching a Hollywood blockbuster, is there? Not only do we get to see amazing actors and actresses, but these movies transport us away into another world. 
If you're anything like me, when watching an action, sci-fi or fantasy movie, it's not only about the stars on show, it's about the awesome weapons they use! Take a movie series like The Lord of the Rings. Each character had their own unique weapon, even those with smaller parts. And so much time and effort went into creating those weapons. In fact, if you own a Blu-ray or DVD copy of those movies, some insight is given into how it all was done on the special features (called the Appendices in this instance!).
Some movie weapons become so iconic that there is even a massive demand for replicas—unsharpened and with no bullets, of course. Just think of the lightsaber from one of the most iconic space franchises of all time, Star Wars. Who doesn't want a replica of that? Merchandise really has become a massive business.
So, in this quiz, we want to see who much you remember in terms of iconic movie weapons. We show you an image of the weapon, and you tell us in which movie it appeared. Easy enough, right? Well, then put your money where your mouth is and take this quiz!        
NPHOTOS / Moment / Getty Images