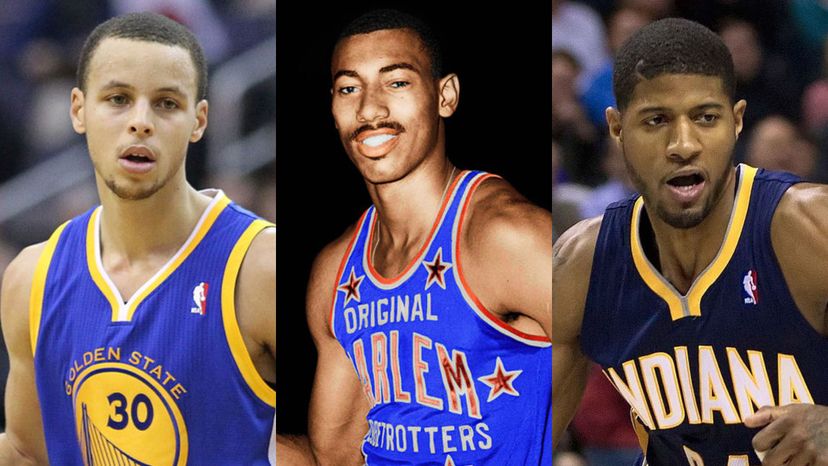 Image: WikiCommons via Keith Allison, WikiCommons via Fred Palumbo, WikiCommons via Chrishmt0423
About This Quiz
The National Basketball Association (NBA) is the professional basketball league in Noth America. Composed of 30 teams, 29 from the United States and one from Canada, it is considered to be the most important professional basketball league (for men) in the world. 
Every year, the NBA holds the draft where the teams can draft players who want to join the league. Those players who are picked first, more often times than not, go on to make names for themselves and the teams they play for. 
The players in the league are some of the most famous of all the athletes across every sport and they also have a salary to match. When it comes to naming some of those players who are at the top of the league, names like Micheal Jordan, LeBron James, Kareem Abdul-Jabbar, Bill Russell, Tim Duncan, Kobe Bryant and Kevin Durant get thrown around. 
How well do you know the basketball players who were in the NBA? If you were given two pictures of these stars, would you be able to guess who it is? Well, there is only one way to find out, and that is by taking this quiz!