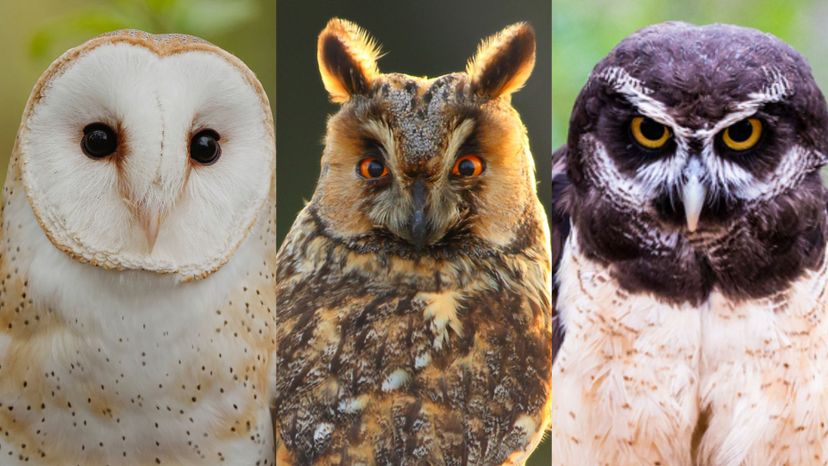 Image: DansPhotoArt on flickr/Moment/Getty Images, zahoor salmi/Moment/Getty Images , Shutterstock
About This Quiz
Can you tell the difference between a snowy owl and a great grey, or a burrowing owl and a barn owl? Test your knowledge of these magnificent birds with our quiz on all things owl!
All of the 200+ species of owls on planet Earth share a few common traits. They are mostly solitary creatures, and most are active in the shadow of the night rather than the light of the day. They have sharp talons, incredible hearing and eyesight, and feathers that help them silently swoop up to grab their prey.
Yet for all their similarities, various owl species are actually fairly easy to tell apart. The most common owl family, Strigidae, includes around 200 known species. They range from the size of a tiny sparrow to species equipped with a 6-foot wingspan or more and can be found on every continent but Antarctica.
Barn owls, on the other hand, include only around 20 species. They are medium to large on average, have an easy-to-spot facial disc or heart, and don't live most of northern North America, eastern Asia or Saharan Africa.
Think you can identify some of the most common species by name using only a single image? Take our quiz to find out!