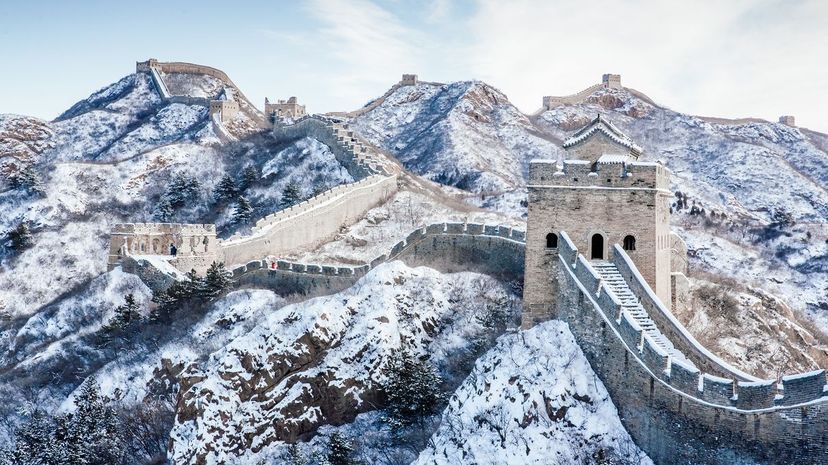 Image: 00one/ E+/ Getty Images
About This Quiz
There's nothing like a good blanket of snowfall to make everything around you look fresh and new ... and, admittedly, a bit foreign. Have you ever tried to navigate the roads just after freshly fallen snow? You can't really make out the lane markings too well, can you? And, forget trying to give directions in blizzard-like conditions: Directional signs may be covered and landmarks may be somewhat concealed.
Landmarks ... oh yeah! That brings us to the gist of this quiz. If you're much of a traveler, some of the world's most popular landmarks are probably on your bucket list: The Eiffel Tower, the Sydney Opera House or, even closer to home (for some of you), the Statue of Liberty or the Golden Gate Bridge. We usually can't help ourselves once we spy these objects of our affection; we take photos, we grab selfies and we share our adventures with friends and family on social media. Pictures are a snapshot of a moment in time, of a celebrated landmark or of a memory we don't want to forget.
So, it got our wheels turning: What if we mashed up snowy scenes and favorite landmarks? Could you still recognize some of the world's most popular sights if we blanketed them in snow? Can you spot Lady Liberty with a fresh dusting on her shoulders? What about a snow-covered Stonehenge? Test your snow-capped recollection of these famous landmarks around the world. Brr-ing it on!