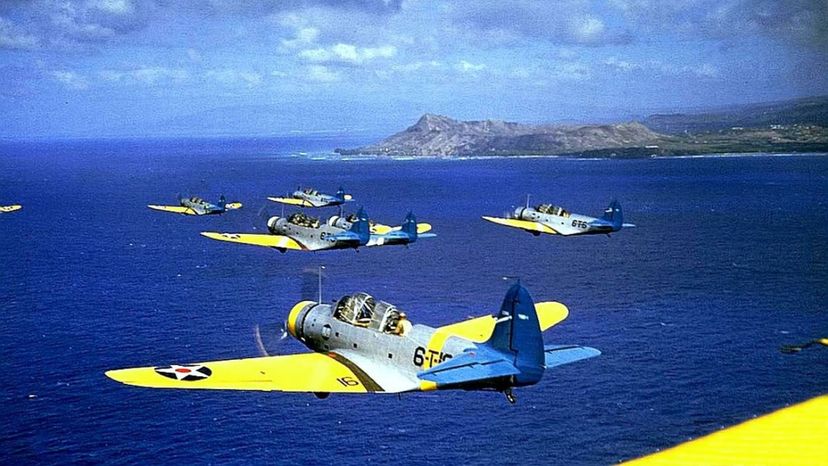 Image: U.S. Navy via Wiki Commons
About This Quiz
Oh, those magnificent men in their flying machines, as the old song goes!
It's not really the men that are magnificent, is it? It really is those flying machines! Incredibly, despite being heavier than air, thanks to some wizardry, they stay aloft.
Seeing that humans only managed to fly in 1903, the aircraft produced in the two decades before World War II had come a long way from the Wright flyer. By the mid-1930s, wood was no longer the primary material used in their construction. Most planes were now made out of metal, which made them far heavier. Luckily, engine technology too had advanced at a rapid rate, so the powerplants installed on these aircraft were powerful enough to get them in the air and perhaps, more importantly, keep them there.
The 1920s and '30s also saw the beginnings of passenger transport. Flying in an aircraft drastically cut the traveling time between cities and companies soon realized this. Now, the aircraft was not only used for military purposes or the transporting of mail or goods, but it could also carry people to their destinations in style!
So now it's time to test your aircraft identification skills!
Will you be able to tell us which aircraft is which? 
Good luck!