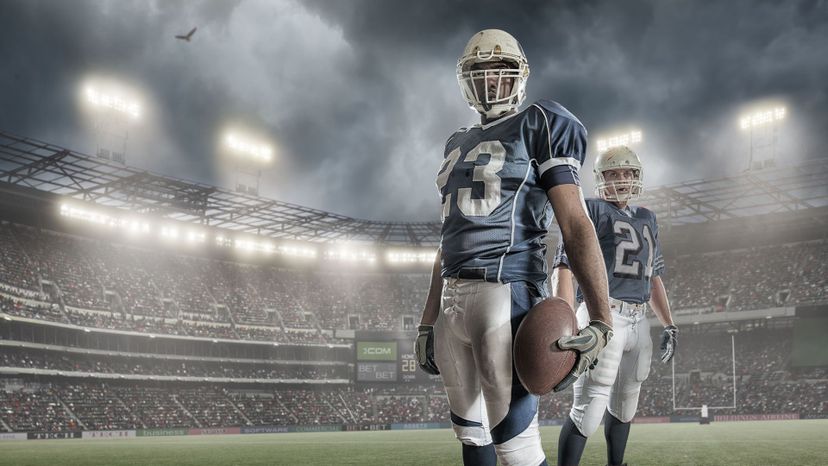 Image: peepo / E+ / Getty Images
About This Quiz
The clock's under two minutes, and time is ticking away second by second. Your team needs a touchdown to win the game. Luckily, you have one of the best quarterbacks in the game, and his favorite target is lined up to the right. Everyone in the stadium knows who the pass is going to, but that doesn't change a thing for this quarterback and wide receiver. They come to the line of scrimmage and dare the defense to stop them. 
There's something special about watching a great quarterback and wide receiver combo. When two players have outstanding chemistry, it's a spectacle to watch it play out on the field. Defenses do everything in their power to stop the prolific duo but to no avail. The defense just can't keep the duo from hooking up time and time again as they set records and win games. 
How well do you know the best quarterback and wide receiver tandems throughout NFL history? Do you know which players were able to win championships together? What about the players who set regular-season records playing alongside one another? 
Here's a quiz where you can test your knowledge on just that. If you're ready for a challenge, see if you can pass this quiz!
peepo / E+ / Getty Images