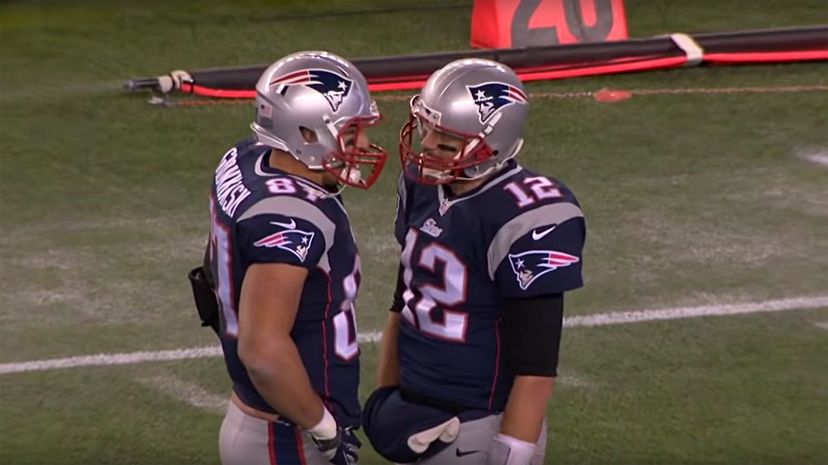 Image: NFL via YouTube
About This Quiz
Even contemporaries have called him the "Greatest Living American," while others simply refer to Tom Brady as the "G.O.A.T," or "Greatest of All Time." No matter what he's called, there's little doubt that Brady has been one of the most dominant players in NFL history, consistently in both the MPV race and championship contention.
Of course, one of the most amazing parts of Brady's game is his ability to use a variety of weapons on offense, sometimes players that no one has ever heard of, to win football games. In his career, he's played with a slew of players, and many of those players have been on the receiving end of his passes. Occasionally, even defensive players or offensive linemen have caught passes from Brady, demonstrating just how good he is at orchestrating an offense.
Are you familiar with the many receivers who took a pass from Brady into the end zone for a touchdown? From wide receivers to tight ends to running backs, he has completed touchdown passes to just about every position imaginable. Now, here's your chance to identify them. Will you be up to the challenge?
If you're ready, get started and see if you can catch a big score on this football quiz.