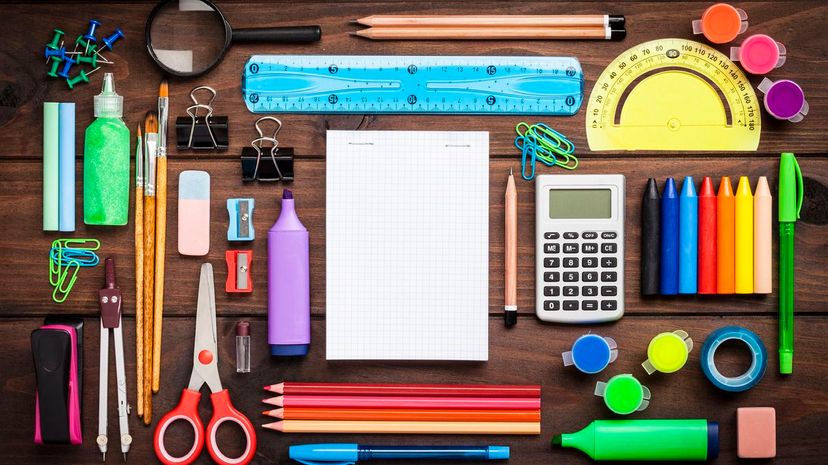 Image: fcafotodigital/E+/Getty Images
About This Quiz
When you were a kid, there was a time you dreaded yet were secretly excited for at the same time: the first day of school. The weeks leading up to it you were dragged from your poolside or your friends' houses to go to department and office supply stores to get the best new clothes and supplies to rock in the new school year in style. You keep your supplies in their original wrappings until the night before the first day of school. After a night of restless tossing and turning, you put your new clothes on and get to class. As you rejoin your classmates, who are all as giddy as you are, you settle in and start your new year.
While today's kids may have gadgets to help with pretty much everything, back in the 1980s there were a lot of different implements that could confuse kids today. On top of this, these school supplies came in those bright and funky colors that could only scream 1980s.
So the question is, do you know what you could keep in your Trapper Keeper or are you drawing a blank? Grab your pencils, build yourself a folder fort and get yourself ready to take this quiz!