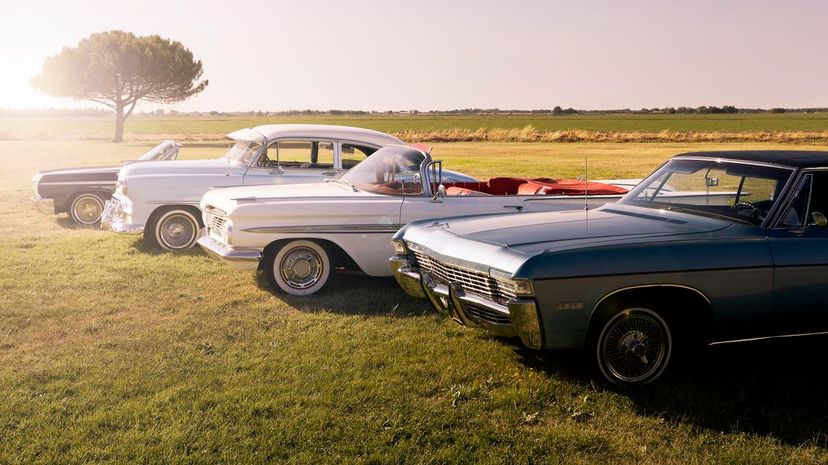 Image: John M Lund Photography Inc/DigitalVision/Getty Images
About This Quiz
Tune up to the sexy auto classics we have in store on this turbo mission! Identify vehicles that continue to exude design excellence. Just like fine wines, these cars' attributes get better with time.
The cars that you'll see here hover just above the realm of classy. The heavenly relics have the right dose of va-va-voom, vroom and zoom power. Design-wise, these marvels remain at the top of their auto game. Some of the top engineers in the history of the automotive business poured their pure genius all over these designs. The level of mastery they've exhibited in building these select models makes you appreciate all the talent and motivation that's required to build cars from scratch. Love was the inspiration that drove former General Motors executive John Delorean to craft the hugely attractive DMC-12 for his actress-model wife. Love of the car game propelled the Indiana-based car greats at Duesenberg to boldly debut some of the industry's most gorgeous and priciest machines during the Great Depression.
Healthy competition has always been and will always be the motivating force behind most auto designs. Ford built a high-performing, sexy automobile in the GT40, with much help from American engineering mastermind Carroll Shelby. Ferrari refused to be outdone when the company raced to build their 330 P4 in response. 
In the spirit of healthy competition, kindly identify the sexy eye candy we've served up just for you!
John M Lund Photography Inc/DigitalVision/Getty Images