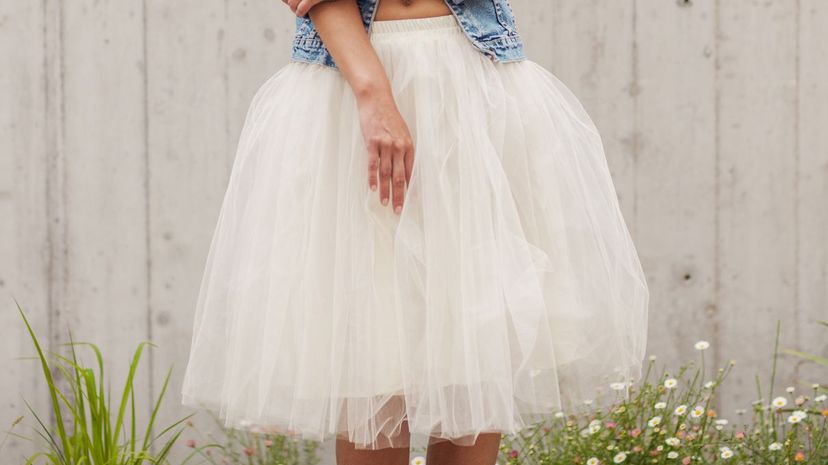 Image: Jasmina007 / E+ / Getty Images
About This Quiz
One of the most common forms of clothing, skirts have been worn since prehistoric times. Unearthed artifacts dating back to 4000 B.C. depict both men and women wearing long, skirt-like garments covering the lower half of their bodies. These pieces were very simple — usually, just animal skins tied around the waist with reeds. But by the time ancient cultures like the Egyptians, Mesopotamians, and Sumerians figured out how to weave, they were creating stylish, colorful skirts complete with pleats, patches and other intricate designs.
Fast forward to Europe and America in the early 18th century. Because fabric was so expensive, full, floor-length skirts served as a sign of wealth and prestige. They featured complex details such as trains, bustles and steel hoops, all of which were designed to show off master craftsmanship and costly materials. Once fabric became more affordable, and mass production was made possible, these lavish details were no longer a significant sign of status. The garments became much more streamlined as a result, and by the time World War II rolled around, women were sporting skirts that were shorter, smarter and more conducive to a work environment.
Today, it seems that no style of skirt is off-limits. From fabric-rich maxis and peasant skirts to revealing miniskirts and skorts, the possibilities are endless. This quiz will test your knowledge of skirt styles through the ages. How many can you identify? 
Jasmina007 / E+ / Getty Images