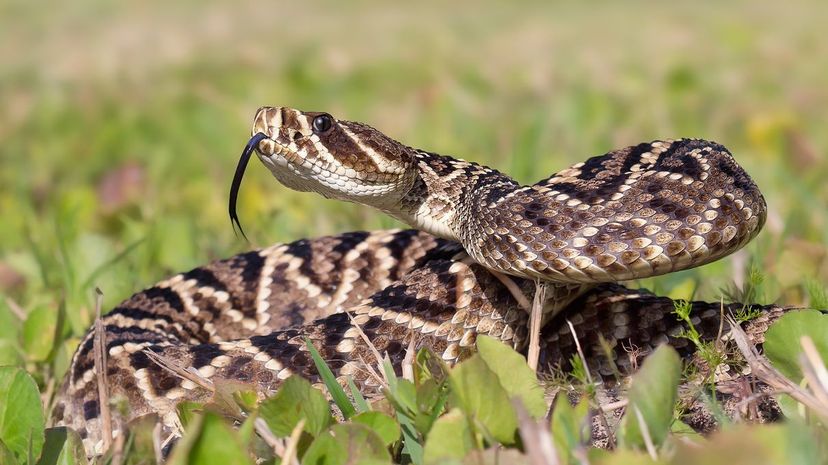 Image: Kristian Bell / Moment / Getty Images
About This Quiz
In a Gallup Poll conducted in the year 2000, Americans picked snakes as their number one fear. In fact, a full 51% of adults reported being afraid of these simple reptiles, more than the number who reported a fear of heights, public speaking or thunder storms. And yes, snakes like the black mamba or death adder can be pretty terrifying, but the vast majority of snakes are completely and utterly harmless. Of the 3,000 snake species on the planet, only around 7% could potentially kill or seriously injure a human, according to National Geographic. In fact, the University of Florida's Department of Wildlife estimates that people living in the U.S. are a whopping nine times more likely to be killed by lightning than to end up one of the 5 or 6 victims who die of snake bites each year.
So not only are most snakes unlikely to kill you — or even harm you at all — these mostly gentle animals are actually pretty intriguing if you give them a chance. With an incredible array of colors and patterns, these creatures can be stunning, and some species even make great pets for those seeking a companion. 
Still not convinced that you want anything to do with snakes? Consider a move to Antarctica, Ireland, New Zealand, Iceland or Greenland, all of which are blessedly free of snakes of any kind. Before you pack your bags, take a minute to try your hand at this quiz to see how many snakes you can identify from a single image.
Kristian Bell / Moment / Getty Images