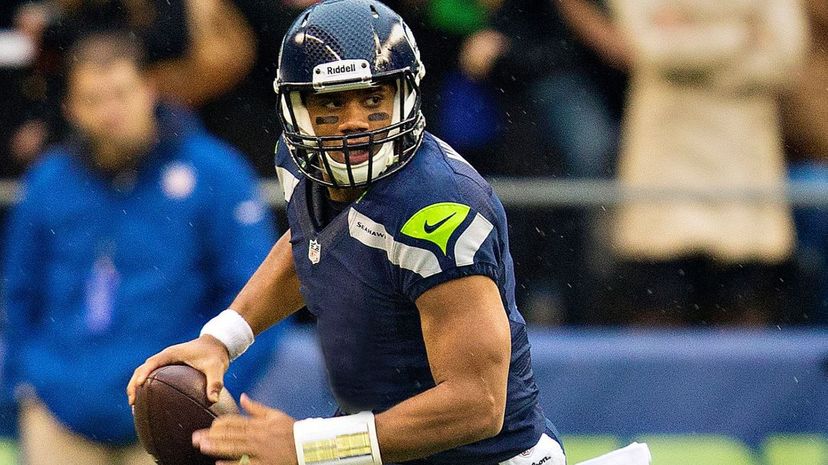 Image: Wiki Commons by Larry Maurer
About This Quiz
Numbers have been used to identify athletes since the beginning of professional sports. In sports like football and hockey, it would almost be impossible to identify an athlete without seeing their jersey number. The NFL actually has really strict numbering rules like requiring wide receivers to wear a number between 10 - 19 or 80 - 89. Quarterbacks can wear only 1 - 19, and every position has its own rules. 
NBA players can wear any number from 0 - 99, including 00, but the NCAA only allows single and double digits from 0 - 5 to be used. Since most NBA players went to college and they want to keep their college number in the NBA, it isn't common to see NBA players wear digits 6 - 9, but it is allowed.
The first number to ever be retired in all of sports happened in 1934, when the NHL's Toronto Maple Leafs retired No. 6 for their All-Star Ace Bailey. 
The first MLB team to ever retire a number was the New York Yankees when they retired Lou Gehrig's No. 4 in 1939. Major League Baseball retired Jackie Robinson's No. 42 league-wide in 1997, and UCLA retired the number 42 for all school sports to honor Robinson, who played four sports at the school.
The NHL retired Wayne Gretzky's No. 99 league-wide in 2000, and the No. 23 is synonymous with one man and one man only.

The sports world is dominated by numbers, and the numbers on the player's jersey might be the most important ones. Can you identify these sports legends if we remove the number from their jersey?