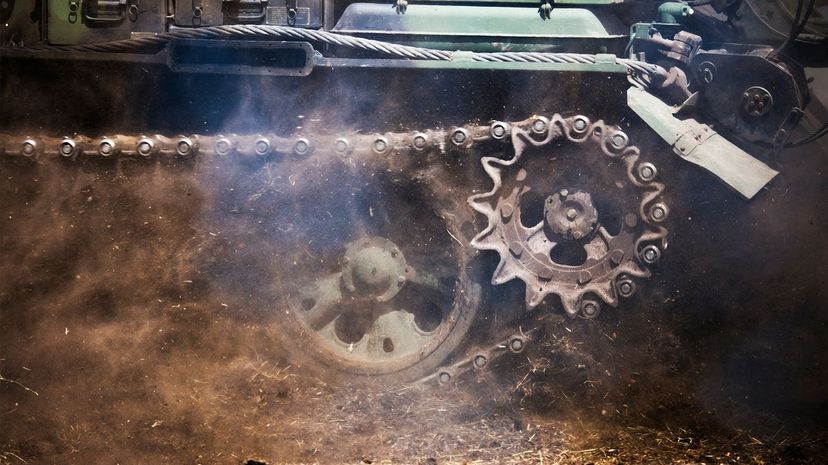 Image: Maciej Frolow/DigitalVision/Getty Images
About This Quiz
The world's first tanks entered a battlefield on a chilly morning in September 1916, driven by the British forces. Those tanks had grown out of an experimental prototype known as "Little Willie," which had been developed the year before.
Little Willie was eight meters long. It required two men to drive and four men to operate the armament. Its protection consisted of a boilerplate, and it could travel no faster than a couple of miles per hour. The first tank to engage in battle for the British Armed Forces was known as the British Mark I. Since then, a lot has changed.
Modern tanks combine all the efficient advances in military vehicles over the past century into incredibly powerful war machines. Next-generation tanks carry the most advanced armor, cannons, electronics and outstanding crew safety measures. Their service records are through the roof!
How well do you know tanks? Do you have a favorite battle tank? Take this quiz to find out how many of the most popular battle tanks in the world you can identify. You'll get some help, with photos and hints, so let's start rolling!
Maciej Frolow/DigitalVision/Getty Images