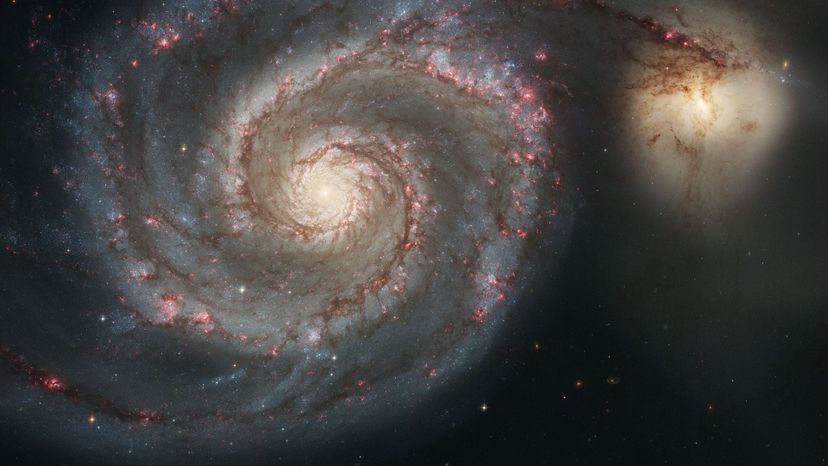 Image: Wiki Commons / NASA and European Space Agency [Public domain]
About This Quiz
A wide variety of celestial bodies live in the night sky. Some can be seen with the naked eye, while others live millions of light years away. Other celestial objects are only a few million years old, while others have been around since the beginning of time.

You might be thinking "What's a celestial object?" A celestial object (or celestial body) is basically anything natural that lives in our night sky. This includes galaxies, stars, clouds, gas, asteroids, comets and the planets in our solar system. Even our own planet, Earth, is considered to be a celestial body. Some are also very cold, while other objects are scorching hot, like the Sun. In fact, did you know that the surface temperature of the Sun is 5,778 K? This quiz may also teach you about celestial bodies that you've never heard of, such as M51a, Messier 81 and the Crab Nebula.

Today, we'll take a look at 40 amazing NASA images that showcase the celestial bodies in our night sky. It will be your job to match these images to the name of the celestial object from the answer list. These might include nebulae, galaxies, planets and much more! Take this quiz now to put your astronomy knowledge to the test!

Wiki Commons / NASA and European Space Agency [Public domain]