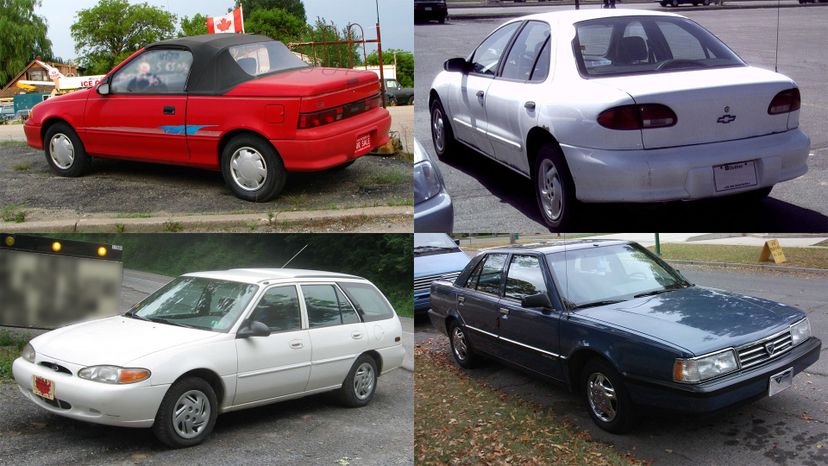 Image: Wiki Commons via Michael Gil
About This Quiz
To be fair, the '90s were a great decade full of good music, groundbreaking films and a greater emphasis on fuel economy in cars. However, we think it's quite possible that all the fuss about function left a few important things like design out. Although they were popular at the time, some '90s cars left a lot to be desired in the looks department. 
Seemingly forgetting about aerodynamics, '90s cars were full of odd shapes. From egg-shaped miniature station wagons to boxy sedans, '90s cars came in all different styles and colors you could imagine. In an almost quirky way, '90s cars had their own personalities. And that's a good thing, because we all know that personality is more important than looks. 
As you go through this quiz, try to hold back the laughter at your desk. First, we don't want you getting in any trouble at work. Second, laughing might distract you from making the right choice. Last and most importantly, it's just not polite to laugh! You could hurt the car's feelings. 
Respond to our questions and study the photo. Once you're sure you know the name of the car, pick your poison. How many ugly '90s cars can you identify?