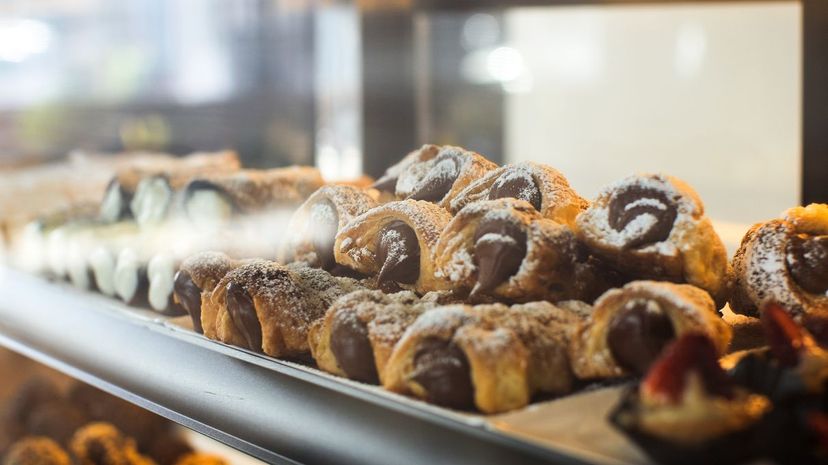 Image: Petri Oeschger / Moment / Getty IMages
About This Quiz
Sweet tooth? No worries, there are so many companies that can give you the sweet treat you crave. From Little Debbie
to Hostess to Drake's and Dolly Madison, packaged snack cakes have been satisfying craving from the 1920s and still are today. The Hostess brand was born in 1919 when the first Hostess Cupcake was sold; however, the brand became better known when Twinkies were introduced in 1930. One of the first snack cakes to appear on the grocery store shelves was Drake's Cakes Devil Dogs, which appeared in 1926 on the East Coast. It took a few more years, but Little Debbie Oatmeal Cookie Snacks became available in stores in 1960 and are still going strong. 
When you look at most of these treats, they are a combination of different flavors of moist cake with creme filling and a layer of icing. There are always some outliers like the Little Debbie Nutty Buddy, Hostess Mini Muffins and Drake's Funny Bones. And when it comes to snack cakes, even the yeasty doughnut became a round-shaped frosted cake with a hole in the middle so it could withstand packaging and shipping. Of course, brownies are another snack cake category that must be mentioned, with Little Debbie rising to the top with its Turtle Brownie. Want to know all the mouth-watering snacks you've been missing? Or do you think you can identify these cakes without their packaging to clue you in? Then it's time to take this delectable quiz.
Petri Oeschger / Moment / Getty IMages