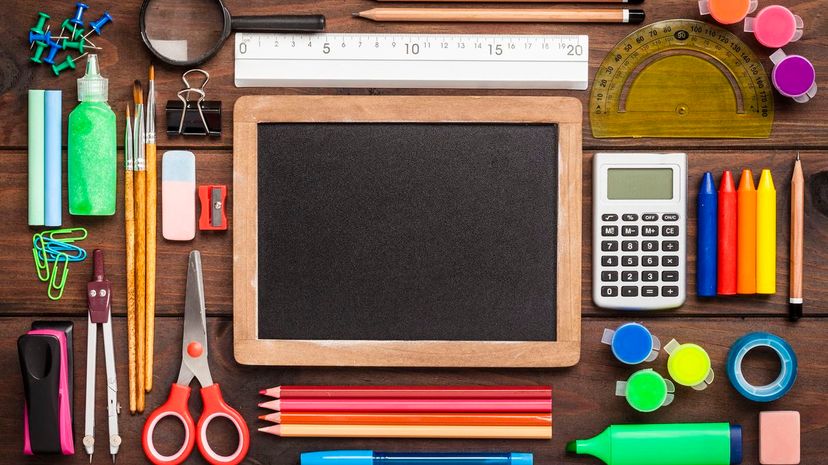 Image: fcafotodigital/E+/Getty Images
About This Quiz
Going back to school is such an exciting time, although it's also filled with sadness that the sweet days of summer are over. To help get over the initial dread of going back to school, a little shopping can help. New clothes, new school lunches and a slew of all-new school supplies help ease the pain. Nowadays, parents and students alike can hop on their devices and scope out stylish school supplies that will make them stand out among everyone else and help make them the envy of the halls. 
Buying school supplies in the good old days was a little bit different of a process. Shopping took place in an actual store, there weren't nearly as many options as there are now and there were those hot-ticket items that signaled you were really something if you got your hands on them. Lunch boxes with popular characters and superheroes adorned on the front were more popular than minimalist insulated bags that say "lunch" on them in a simple black print. 
If you get overwhelmed by the school supply shopping of modern times, maybe you'd do better identifying vintage ones! Take this quiz to see how many vintage school supplies you can identify. 
fcafotodigital/E+/Getty Images